Hikvision password reset tool. There are so many available methods for using the Hikvision password reset tool. Here, we are going to discuss the easiest way to use Hikvision password reset tool. Before starting let's get some knowledge about Hikvision password reset tools.
What is Hikvision password reset tool?
Hikvision is the big name in CCTV industry and has so many good products. So it very necessary to provide a good technical assistance to its clients. Hikvision allows their users to download some kind of tools for their devices. Similarly, Hikvision provides some tools for resetting the device password called Hikvision password reset tool.
What is the tool available for Hikvision password reset?
 Batch configuration tool
 SADP Tool for Hikvision
 Hikvision IVMS Tool
Hikvision password reset tool
Method 1
How to Hikvision password reset using the Hikvision password reset tool
The best and easiest way to reset the Hikvision device password is using SADP tool. For using this tool there are some requirements. Please get all the required things before starting the procedure.
Requirements for using the Hikvision password reset tool SADP
Windows Computer/Laptop
Lan Cable
Basic knowledge of computer
Step 1: Download the Hikvision password reset tool SADP
Click on this link to download SADP Tool
Install SADP Tool into your computer
Connect your device to your computer via Lan cable
Step 2: Run the SADP tool to your computer
Here, you got a list of connected device. In the list, you got some information about your device. You only need the current date of the device(DVR/NVR) and the serial number of the device.

Step 3: write a mail to Hikvision support
Copy the Start Time and Device Serial No and send them to HIKVISION technical support. Here a list available for Hikvision technical support email ids according to your country or region find the correct mail id and mail the Date and the Serial number of the device.
After some time you got a return mail from Hikvision have some information including a date followed by a code. Save it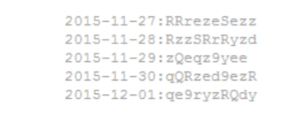 Step 3: Click on Forget Password on SADP
Now come back to SADP on your computer. Now click on "forgot password"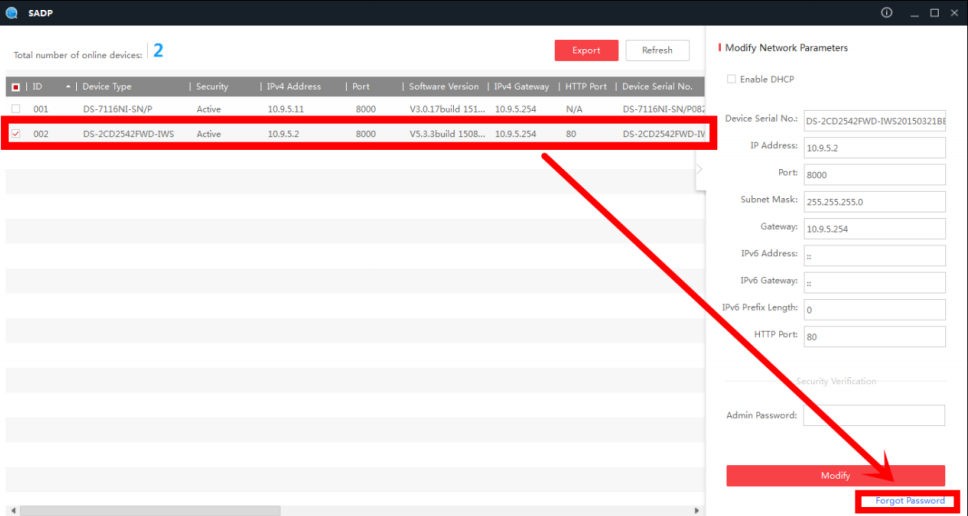 After clicking you got a pop-up and ask for security code. Enter the security code (got from email) and click on confirm button. Your device password has been set to the default password.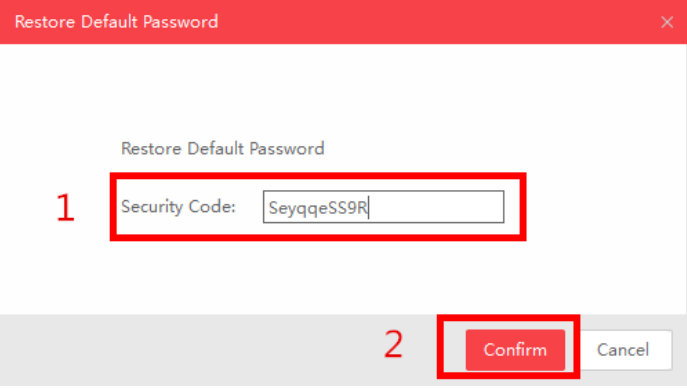 Method 2
Open the login screen where asks for the password directly to your DVR
Clicking Left-bottom corner on screen 2-3 times
you will find a serial number of your device (DVR/NVR)
Mail this serial number along with current date and time at  Hikvision Support email.
Then after 15-20 minutes, you will get a mail having a master password.
Enter this master password into DVR.
Note: This is valid for only one day.
how to reset the password of DVR CP Plus, Hikvision, TVT
Here we discussed about Hikvision password reset using Hikvision password reset tool. If you have any query of suggetion please write us in the commect box.
Please follow and like us: