Hikvision DS-2CD5A46G0-IZ-UH Camera is a 4MP camera. This cam is a varifocal device. The most important benefit of this cam is that it is designed to function in Ultra-Low Temperatures. It uses a motorized lens that functions between 2.8mm and 12mm. 
The varifocal cameras have varying focal lengths. Varifocal cams can be focused at different angles without shifting the base of the camera. They give clear images of objects that are far and near.
These cams are useful in sensitive locations, where you are required to focus on multiple objects.  
This product belongs to Hikvision. Hikvision is a leading company in security surveillance. It has a long list of products. The company has a high brand value.
It is a China-based company, but its products and branches are spread throughout the world. Hikvision company has service centers everywhere. It gives 3 years warranty on its products.  
This device can perform successfully in minus 60-degree centigrade temperature. It is designed to give heating to chip and sensor components.
The camera also supports front glass heating and a defog function. The image quality is nice, and the resolution of the device is high. The maximum resolution it has is 2560 × 1440 @ 30 fps. It is an outdoor bullet camera.
Buying Guide For A CCTV Camera 
It is a section that tells you about the basic functions of a CCTV Camera. You have to understand these features if you want to purchase a security surveillance camera. 
Varifocal Length– The varifocal length feature in the camera gives the device the option to focus different objects from the same location.
Suppose the area you are covering from a varifocal cam is vast, still no problem, because the focal length of this cam can be adjusted as per requirement. This type of camera gives you better monitoring of your location.
Night-Vision– It is a vital part of any security surveillance system. Cameras are installed for safety measures. When there is darkness, then chances are high for any crime to take place.
Neither the device can record the incident properly at night, nor you can nab the culprit because of inconclusive footage. That is where the necessity of a good night vision camera comes into effect.
Resolution– The resolution of any device is the certificate for its clarity of images. The high resolution means translucent images, and the low-resolution images mean dull images.
There are certain modern technologies, that further enhance the quality of images, like DarkFighter Technology, EXIR 2.0 Technology, Smart Irs, Spotlights, Floodlights, etc. 

Digital Technology– It is used in modern cameras. Digital cameras have their own IPs. They don't require a DVR to compress data. Digital devices are fast and smart. They are mainly intelligent devices, Their access to remote locations is easy.
Power-over-Ethernet– This feature makes the setup easier. With PoE technology, you can transfer power, and data through the same cable. It saves the setup from clusters of wire. 
Waterproofing– It is measured by Ingress Protection(IP) type. When a device is waterproof, it can be installed at any location, and in any kind of weather condition.
Warranty & Services– Warranty and services are important. When the warranty is of longer duration and after-sales service is fine, then you have the solution for the device's problems.
Advantages Of Hikvision DS-2CD5A46G0-IZ-UH Camera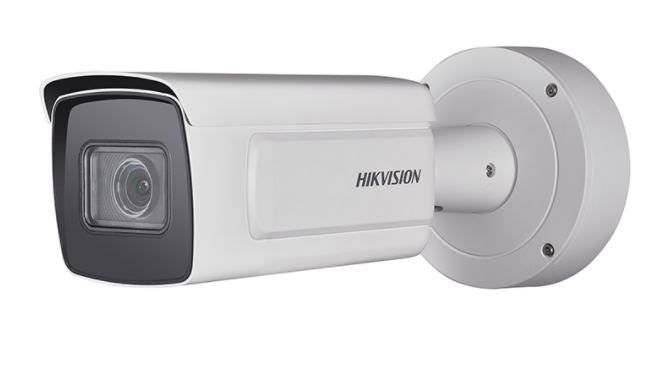 Following are the advantages of this device.
1/1.8″ Progressive Scan CMOS

 is the image sensor 

2560 × 1440 @ 30 fps

 is the maximum resolution

2.8 to 12 mm Motorized Lens

 in the device

H.265, H.265+, H.264, H.264+ 

5 Defined Streams and up to 5 Custom Streams 

Start-Up and Operate in Low 

Temperature

, from -76˚ F (-60˚ C). No issues if the snow is falling

140 dB 

is the Wide Dynamic Range 

IP67 level waterproofing

Built-in MicroSD/SDHC/SDXC Card Slot, up to 

256 GB
Disadvantages
There are a few little disadvantages of the device as well:
It doesn't support wifi

No sd card with the cam

No PoE switch

 & adapter with the product. Have to purchase them separately.
Design Of 4MP Varifocal Ultra-Low Temperature Bullet Camera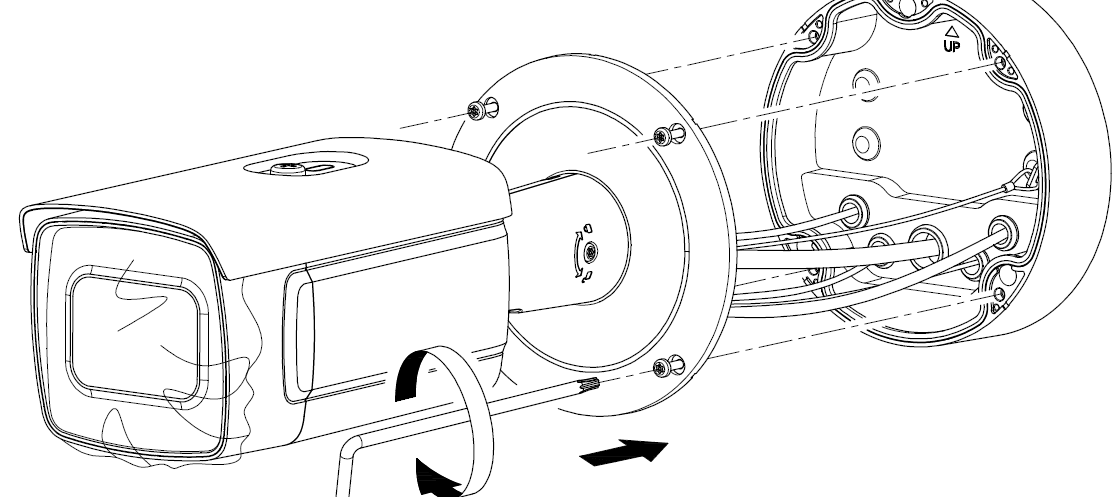 This product is cylindrical. The color of the cam is white, and its housing is metallic. The dimensions of the product are 140 mm × 368 mm and its weight is 1.9kg. It is waterproof, and it can be installed at any place. There is a camera stand in it, on that stand camera gets set.
The product has many interfaces, that connect it to various platforms. It has an interface for audio in, an interface for audio out, an alarm interface, a debug interface, a network interface, and an ethernet cable to supply power and data to the cam.
There is a slot given for an sd card and a reset button is attached on the backside. On its face, there is a sensor point, a lens, and IRs are studded. There are chips separately attached to keep sensors and other technical components warm.
Features Of Hikvision DS-2CD5A46G0-IZ-UH Camera 
This product is full of thumping functions. We are giving these features here.
The products function in extremely low temperatures, as low as -60 degrees centigrade. It keeps chips and sensors warm by the internal heating cycle design

The product supports front glass heating and a defog function

The product gives a real-time view. 

It is a 

4MP

 resolution device. 

The WDR(Wide Dynamic Range) is 140dB. It gives a good image contrast. The WDR technology absorbs the backlight and gives spotless images.

The

 Digital Noise Reduction(DNR) is 3D.

 It eliminates every kind of noise from the pic and makes images pellucid. 

The product

 is very intelligent. It has powerful sensors. It can sense motion detection and audio detection. 
It is a sensitive device. You can

 pre-set sensitive areas

. Those marked areas are specially guarded by these sensors. Whenever anyone tries to intrude into this zone, the cam gives you an alert and

 howl alarms.

 It is very good for the safety of sensitive areas.

The 

two-way audio

 gives safety and security. We can pass any message to the person sitting at the device end. We can also shout at the threat on the device side, and raise alarm.

The image sensor of the product is 1/1.8″ progressive scan CMOS. 

Image sensors 

are like eyes for the camera. They are responsible for translucent images.

The 

IR cut filter is day/night. 

It means that when darkness envelops, the IR mode sets 

"ON"

 automatically. Had this technology not been there, it would have not been capturing images in the darkness.

The cam is varifocal. The focal lens range is between 

2.8mm and 12mm

. The Fields Of View(FOV) covers is- Horizontal FOV 103.9° to 44.3°, vertical FOV 56.3° to 24.8°, diagonal FOV 122° to 51°

The IR range it covers is up to 

50 m.

The maximum resolution it covers is 

2560 × 1440@30frames per second

Video streams are- 5 defined streams and up to 5 custom streams
You will get alarms in the following circumstances- Motion detection, video tampering alarm, exception (network disconnected,

 IP address conflict

, illegal login, HDD full, HDD error.

The

 image can be modulated

 in Rotation mode, saturation, brightness, contrast, sharpness, AGC, and white balance are adjustable by client software or Web browser       

The product supports an

 sd card recording up to 256GB.

 The product is waterproof. The ingress protection type is IP67.
How To Install?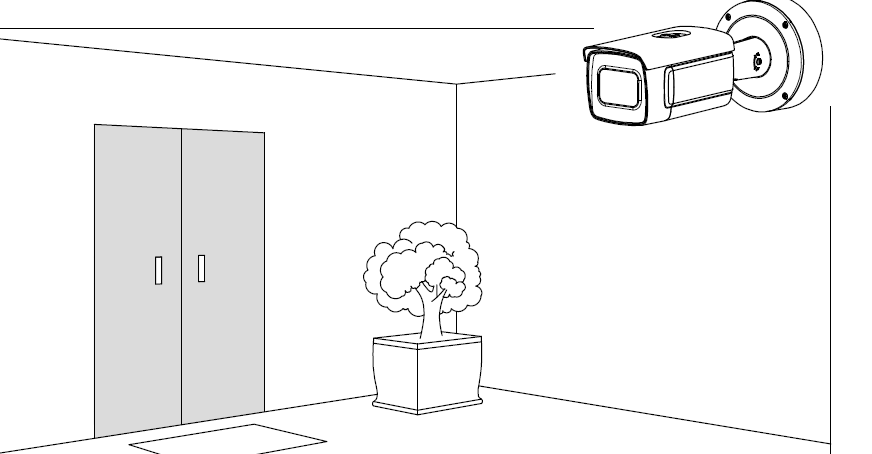 If you want to install this bullet camera, then choose your location first. Mark that location with a template. Now, mount the camera base, and overlay it on the template. Drill it for fitting the cam stand. Fix the stand and set the cam on that base. Align your angle, and lay wiring to connect it with power. The device is installed now.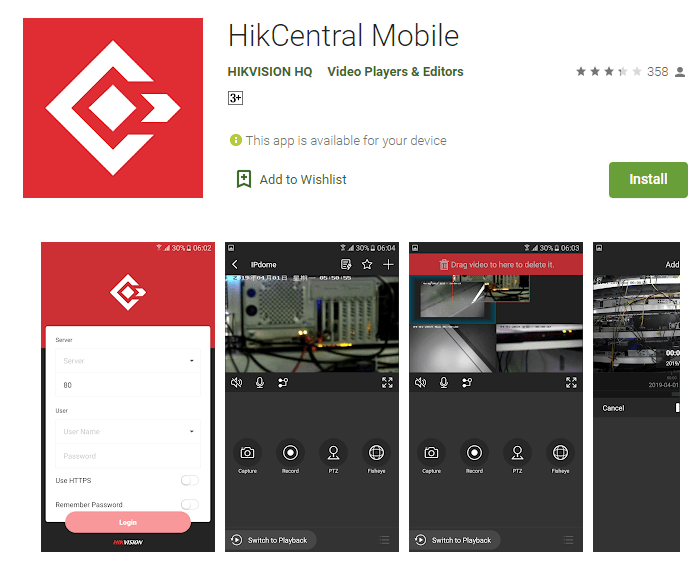 To view this product on your mobile phone, you have to install the application on your smartphone. The app for this product is "HikCentral Mobile App". You can get it on the google play store. Search the app and install it. Scan the QR Code to add the device.
Download Quickstart Guide, User Manual, & Datasheet 
Here, you will get the details about the product. These manuals are given here to give you a comprehensive analysis of its make, installation process, networking, and operating system. These are given in the form of download links, and you have to click to get them.
Should I Buy It?
This metal bullet varifocal 4MP camera is specially designed to function in low temperatures. These environments are very cold, and often pieces of machinery jam and burst because of freezing.
The cam is intelligent. It can recognize faces, take attendance, and send alerts. The product is waterproof with IP67 waterproofing standards. The resolution of the product is stunning. It is 2560 × 1440 @ 30 fps. The Wide Dynamic Range is 140dB. It is an outdoor cam, but you can use it anywhere with equal ease.
Conclusion    
The Hikvision DS-2CD5A46G0-IZ-UH Camera is a kind of security surveillance system that can guard you in all circumstances. You can place this device at the front door, hall, garage, field, and all sensitive locations. It is a varifocal cam, hence you can shift its focus as per the requirement. 
The review is given to you to educate you about this device. Please share your response in the comment box.
Thank You.