HIKVISION- DS-2CD2023G0-I 2MP Network Camera is a fixed bullet cam, with model number- DS-2CD2023G0-I, that comes from the giant Hangzhou Hikvision Digital Technology Co., Ltd.  
The company was established in 2001, in Shenzhen, China. The organization has grown manifold since then. It has a great reputation for quality products, that are representing the latest technologies. Products are durable, and services are top-rated. 
This Hikvision network camera is available in the market in 2.8mm, and 4mm fixed lens options. It has high-quality imaging with 2MP resolution. The cam is suitable for outdoor usage as it is waterproof. The device case is metallic. The body is sturdy and suitable for inclement weather conditions.   

Buying Guide For A CCTV Camera
Resolution–  Resolution is one of the most important and primary factors to check before buying a CCTV camera. Better resolutions give better picture quality. When the resolution is poor, then you see distorted images or videos on the screen. They give blurred images.
When you see footage and images are not clear, then you fail to recognize the faces, which testifies to poorer quality. Nowadays HD cameras and IP cameras are in more demand and they are available with very good resolution quality. Buyers like 1080P resolution quality very much.
Night-Vision–  It is a must for any CCTV camera. CCTV camera installation is for security, then it is for 24*7 support. When vision at night is not clear then you may miss important clippings and activities that may cost you. IR is given to illuminate when it is night.
Digital camera– An IP camera is a digital camera that functions on the laws of Internet Protocol (IP) networks instead of analogue electric signals. Digital cameras compress data and give swift and clean images and devices. They have unique IPs. 
Power-over-Ethernet– In PoE technology, the same cable transfers data, power, audio, and video. It keeps the system smoother as there is a lesser number of wires. The wiring is easy and hassle-free.
Passive Infrared Motion(PIR) Sensor– It is an electronic sensor that measures infrared (IR) light radiating from objects in its field of view. For that purpose, an imaging IR sensor is required. An infra-red motion is used to detect things.
Two-Way Audio– Two-way audio makes it possible to communicate to the person on the device end. It also gives you an opportunity to horrify the suspect, and intruder alike.
Waterproofing– Check if the outdoor cam is compatible in stormy weather. IP67 minimum layers are a must for cameras. Cameras do develop glitches in inclement weather when they are not water-resistant. Any good outdoor camera is weather resistant.
Wireless & WiFi– When cameras are wireless & wifi Accessible, then no clusters of wire around and it is always easy to access. We can make the device online easily without any wire. It makes the device available in remote locations.
Recording– Check if cams have a slot for an SD Card. You can also check whether the cloud server recording is possible or not.
Warranty– Warranty and company support are important. Cameras are always installed at key points. When they are not working then it is a problem. There comes the condition of warranty or company support as handy. A reliable company has company friendly policies.

Advantages Of HIKVISION- DS-2CD2023G0-I Camera
The 2MP bullet outdoor cam has the following advantages.
High-quality imaging with 2 MP resolution
Efficient H.265+ compression technology
Clear imaging against strong backlight due to 120 dB true WDR technology
Water and dust resistant (IP67)

Robust structure design with full metal materials.

12 VDC and PoE (802.3af)
The cam captures resolutions at 1920*1080
Disadvantage
The cam is a fixed device

The cam can't record on its own
Design Of The HIKVISION 2MP Network Camera

The device is metallic and white. Its dimensions are 12.7 x 12.7 x 22.86 cubic cm, and its weight is 607.81 grams. 
The face of the cam has many features attached to it. It has a microphone, an IR indicator light to send signals, a lens, and IR LED lights on its face.
On the tail-end side of the cam, there is a 3-axis adjustment bracket, back cover, side cover, and a network interface connected to it.
Features Of The HIKVISION- DS-2CD2023G0-I Camera
The cam has many important functions and features. They are given below.
Image Sensor

– 2MP CMOS image sensor, signal system – PAL/NTSC, effective pixels – 1920(H)x1080(V), minimum illumination – 0.01 lux at (F1.2, AGC ON), 0 lux with IR, shutter time – 1/25(1/30) s to 1/50, 000 s.

Night-vision- 

Maintaining home security is one of the toughest works and this becomes easier with the HIKVISION night vision bullet camera. This surveillance camera has 2 megapixel high-performance CMOS sensors. It also comes with a full HD output of up to 1920p resolution for better picture quality.

2MP CMOS Image-Sensor

– This bullet camera has active pixel sensors in complementary metal-oxide–semiconductors (CMOS). This modern sensor captures light and converts it into high-quality pictures.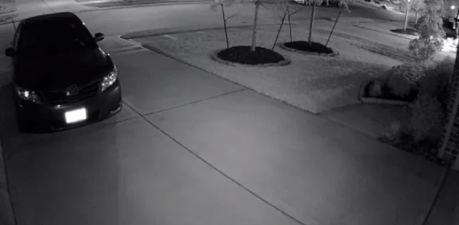 Angle Adjustment

– This bullet camera has a feature of angle adjustment. It can pan from 0 degrees to 360 degrees. This camera can tilt from 0 degrees to 180 degrees, it can rotate up to 360 degrees.

Low Power Consumption

– The power consumption of this bullet camera is absolutely low. It only consumes a maximum of 4W which means this camera will not hike up the electricity bill.

Shutter Time

– bullet camera has a shutter time of 1/25(1/30) s to 1/50, 000 s which means it can take pictures of fast-moving things too.

Two-way Audio

– The device supports two-way audio. There is a microphone attached to it. You can communicate with the help of the Application.

Sensors- 

This network cam supports motion and audio sensors. It is a very prominent feature of any good CCTV cam.

Waterproofing-

 The cam can withstand tough weather conditions. The waterproofing standard is IP67. It is suitable in rainy and dusty seasons alike.
Download A to Z Of HIKVISION- DS-2CD2023G0-I Camera Information
Below, you will find the links to get to know about the cam. The User Manual, Quick Start guide, and Data Sheet have been given here to give you an in-depth analysis.
How To Install?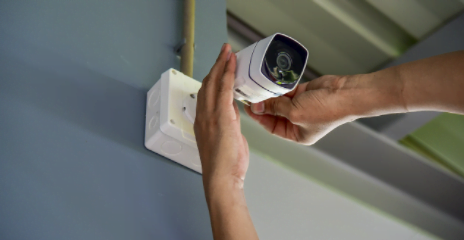 To install the cam first, check the point where you want to install it. When the location is decided mount the bracket at that place and fix it. When the stand is jammed, you are ready to screw the cam on that stand. Adjust the view angle. 
Make sure that there is no reflective surface too close to the camera lens. The IR light from the camera may reflect into the lens causing reflection.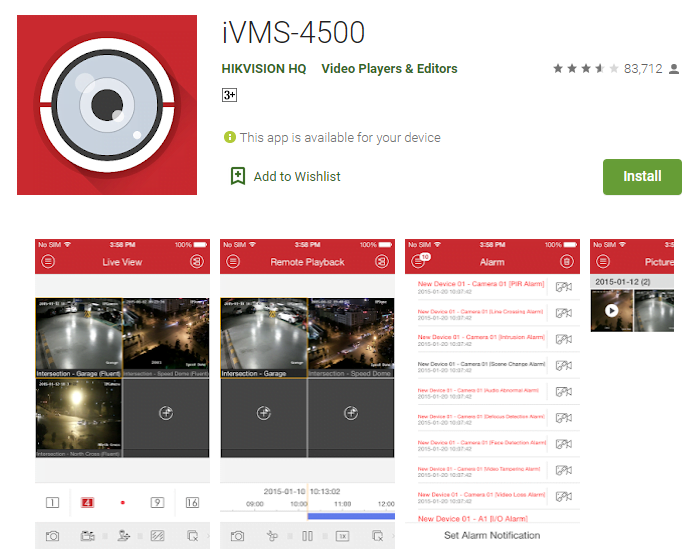 To view the cam on your mobile phone, you have to open the Google Play Store and search the App Hik-connect. Install the app on your device, scan the QR code, and add the cam to make it run on smartphones.
If you want to monitor the cam on your computer, reset the IP, or make any changes, then SADP Tool is the apparatus available. It is a rich tool to operate devices online or make IP adjustments. it is
Users Review      
Collin Smith appreciates the camera from the US
Like all Hikvision cams, they are comparable to other name-brand cams in the commercial space. I use them for our home with a system called the milestone for recording and accessing VIA on my iPhone. They may have a cloud service as well.
Rodreguez from India reviewed it as
Replacing it with my Hikvision 5mp, there is a significant difference in this 2mp quality, lacks sharpness, too much contrast, and resolution is quite low (not great if you zoom often). Also, a major feature according to me, which is line crossing is missing.
The motion sensor works but gathers too many alerts, which is common. However, it does the job, for half the price of a 5mp bullet cam. Installing it using the SADP tool was a breeze since my network is a non 192. x series.

Should I Buy The camera?
The company is top-rated and its products are highly rated in the marketplace. If you want to install an outdoor cam, that can capture bright images even at low moonlight and can sustain tough weather conditions then this is the device you can rely on.
The microphone attached to the cam works on three-dimensional digital noise reduction technology. It will give you a smooth and clean voice. Sensor points are there to keep you alert from apparent and hidden threats.
The services and warranty coverage is as per the commitment. There are service centers available at most of the places. The replacement policy is also transparent. You can use the cam without any hiccups.
Conclusion
Security and safety are paramount. For your home, office, garage, or property, safety measures give you mental peace and freedom. You can view them on your smartphone and get every minute detail on your fingertips. You are receiving alerts through motion and audio sensors. The Hikvision 2MP network camera is a great relief for you. It makes the security foolproof. Use it for your benefit. 
The review of the Hikvision 2MP network cam is to give you a proper insight into the product. Kindly suggest to us with your remarks regarding the article. Your opinion does matter to us. 
Thank You.