Zumimall PTZ Wireless camera is an outdoor device for your security.
ZUMIMALL Security was created in 2008 with the mission of making high-quality, easy-to-use, affordable smart home technology accessible to everyone. 
Zumimall cams are affordable, easy-to-use smart home cams that can help you solve life's mysteries, big and small. So you can be everywhere and watch everything. It comes at an affordable price of $115.99 on the Zumimall Store.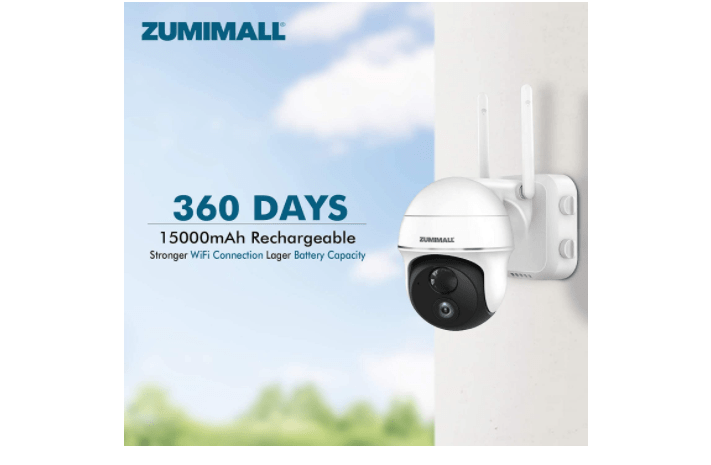 This PTZ Battery Cam has a 1500mAh powered battery. There is no use of any wiring. The battery, once charged, lasted for 3-6 months based on usage. It can capture and cover all around it because it pans, tilts, and zooms. Sensors and 2-way audio make this camera more robust.
[Camera Review- Zumimall F5K Outdoor]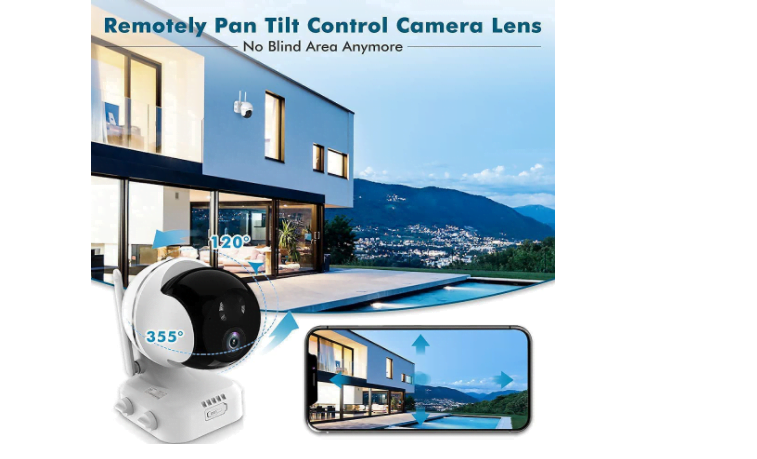 Buying Guide For Any PTZ Camera
Buying guide gives you an idea about your device's quality.
Resolution– The resolution of a camera tells about the picture quality. The higher the resolution, the better is the picture quality. High-resolution cameras are the best cameras for indoors and outdoors. Facial recognition depends on the resolution of the camera. When the amount of megapixels captured is higher, the details of the image are better and vice versa.
Night-Vision– Cameras have an inbuilt IR system. You have to check the quality of the night-vision. If night-vision is weak then it will capture dull images, face recognition would be difficult. The security purpose would be in peril.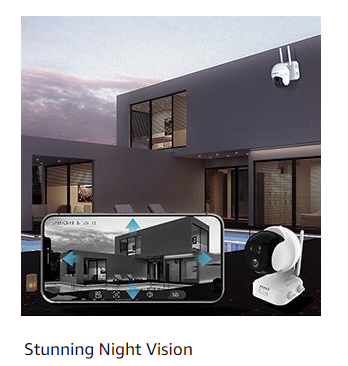 Recording–  Most cameras have an SD-Card slot that supports capacities up to 128GB. When you have this facility in your camera, then your camera is complete in its totality. It doesn't require any external source like NVR to record the activities.
Waterproofing–  Your cameras must be IP66 compatible. It will keep it safe from inclement weather. They must also be vandal-free so they can't be destroyed easily. 
Wireless And Wirefree– Any PTZ camera must also be wireless so that you can use it as a standalone camera. By connecting it to any wifi network you can operate it from any remote location. When it is wire-free then there is no web of wire around it, and easy to operate.
Power-over-Ethernet– Instead of running a separate power cable and ethernet cable to each camera, the Power-over-Ethernet feature allows you to transmit power over the data cable itself. It is a better and long-lasting technology.
Warranty– Company support means warranty and after-sales service. It also means when you find any problem in installing and functioning then, the system is there behind you to support you in removing those issues.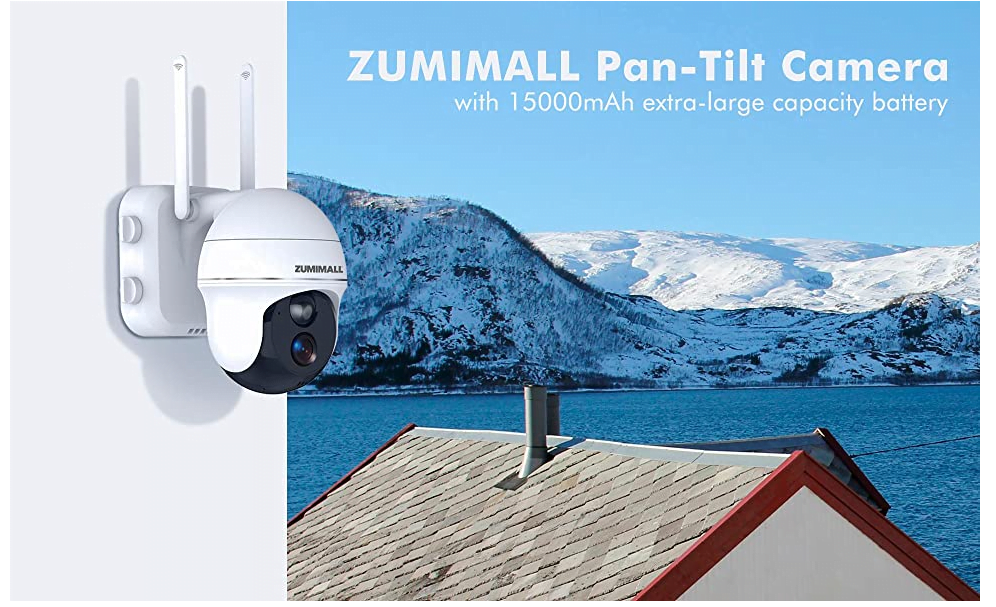 Advantages
15000mAh Power

Wire-free

Pan/Tilt 360° View

Clear 1080P Images

PIR Motion Detection

2-way Audio

Multi-user Sharing

IP65 Water-Resistant

55ft Infrared Night Vision

Encrypted Micro SD/Cloud Storage
Disadvantages
 Doesn't support 5Ghz wifi

Cloud recording is not lifetime free
Unboxing
It has the following items in the pack.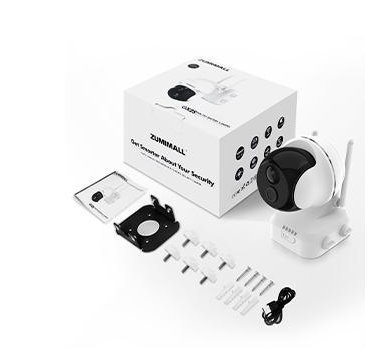 Pan Tilt Camera* 1

Metal Mount * 1

USB Cable * 1

Quick Start Guide * 1

Screw-Set * 1
Design
Zumimall PTZ cam is a white device in an oval shape. Its dimensions are 7 x 6 x 4 cubic inches and it carries a weight of 2.16 pounds.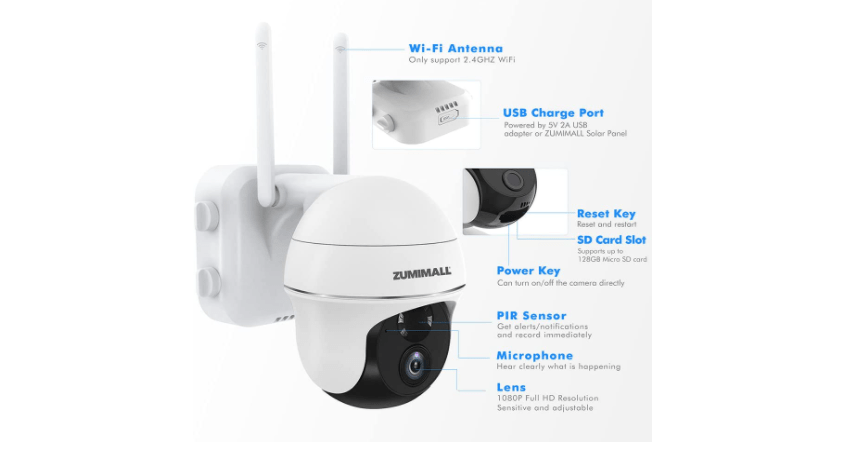 On the front side of the device, there are 4 LEDs studded. There is a lens, a PIR sensor, a microphone, and an access point is given.
On the backside of it, there is a slot for an SD card, a space for 3 lithium batteries, a camera base, and 2 antennas are given.

Features Of Zumimall PTZ Wireless Camera  
This cam has remarkable features. 
15000mAh Power battery & 100% Wire-Free– Wireless home security cam has a built-in long-lasting International-standard 15000mAh rechargeable battery, which can be used for 3-6 months. Free of power cords and wiring hassles, it takes only a few minutes to set up.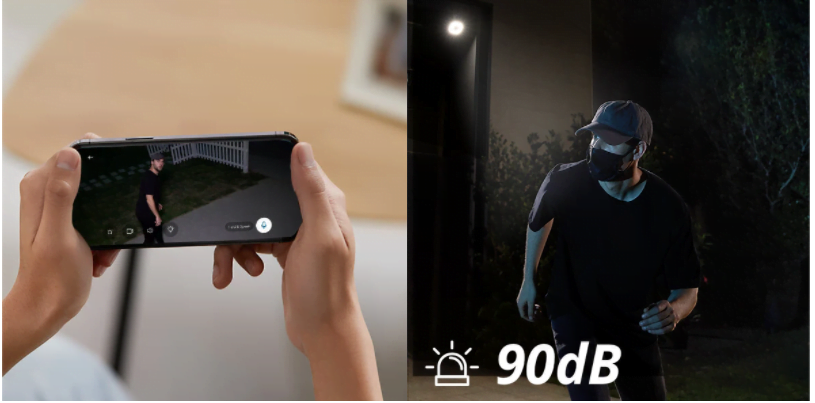 With a 4dBi antenna, the WiFi security camera can connect your 2.4Ghz WiFi quickly from a farther distance. (Battery camera does not support 5GHz WiFi).
Pan/Tilt 360° View– Zumimall PT outdoor security camera can turn its head 355° horizontally and 120° vertically, enabling you to monitor 360° view of your property on App, no blind spots.
1080P– Equipped with 4 infrared LEDs, and built with a 1080P FHD resolution (1920*1080), the wireless home camera ensures you can watch clear images remotely in real-time through the mobile ZUMIMALL App up to 65ft even in the pitch dark.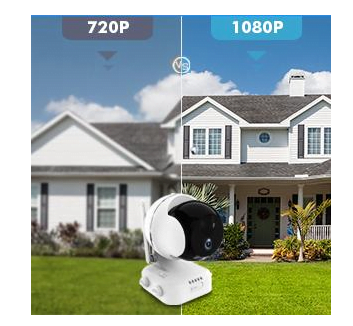 PIR Motion Detection– Upgrade PIR sensor and adjustable sensitivity allow Zumimall home camera wireless to capture what you care about more smartly and more accurately.
Instant Alert On Phone– When it is triggered, the motion activities camera will send instant alerts on your phone and automatically save videos to a micro SD card/cloud as your choice. It is easy for you to see precisely what is happening inside your home.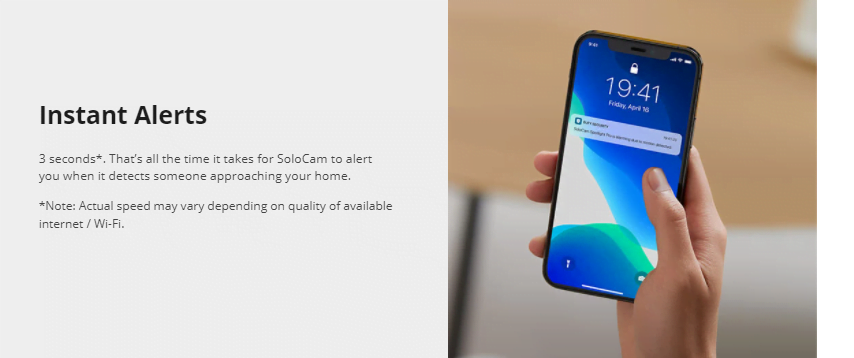 Two-Way Audio– Through a video camera, see who's there and talk interactively clearly with your kids, pets, or anyone you care about so that you never miss a parcel or keep guests waiting.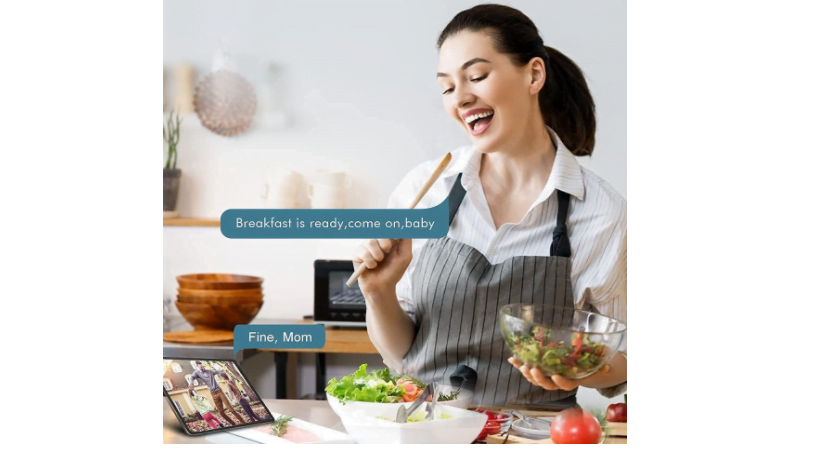 Multi-user Sharing– Share security cameras indoor/outdoor wireless with your family, you can view live streams and recorded clips simultaneously.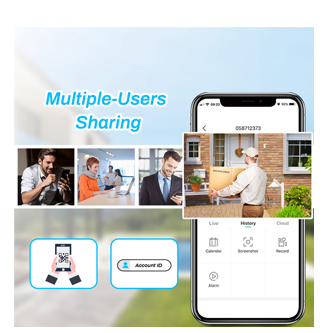 IP65 Water-Resistant– The wireless cameras for home security have waterproof housing to ensure it keeps working through any weather, like shine, rainy, storms, and shows good working performance. You can use the outside cameras security wireless in your garage, backyard, office, shopping mall. Working Environment is -4°F ~ 140°F(-20°C ~ 60°C).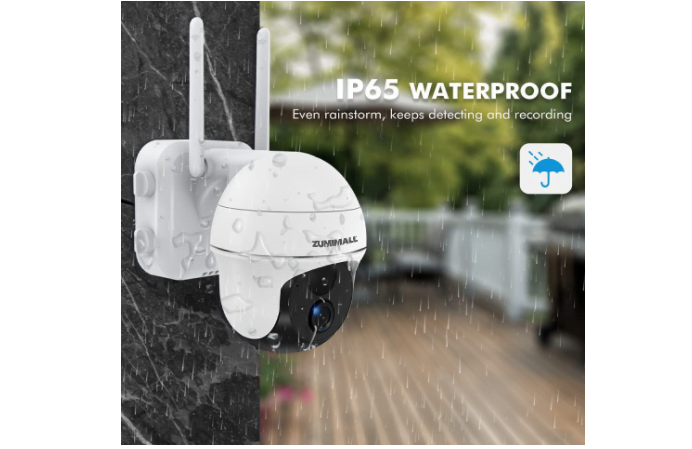 Extended Battery Life– Spend less time recharging with 3~5 months of battery life on one charge. ZUMIMALL Cameras give every home and family uninterrupted protection.
Longer 15000mAh battery life on 4 AA lithium batteries with a combination of two-way talk, live view, and motion recording. The duration is 2-3 times longer than other brands of outdoor cameras.
Night-Vision– The surveillance camera has clear night vision is up to 55ft, even in low light settings. It will automatically adjust to the ambient light level when necessary.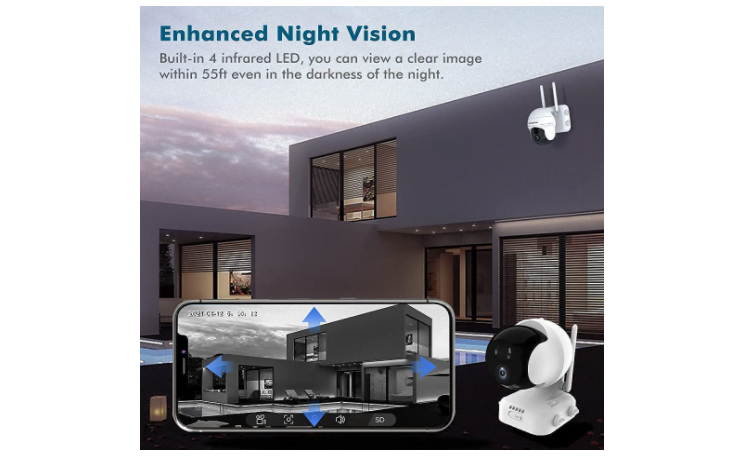 Easy To Install– The indoor camera for home security is completely wireless, you just install the bracket to the wall and fix the camera on the bracket, then finish the installation.
How To Install?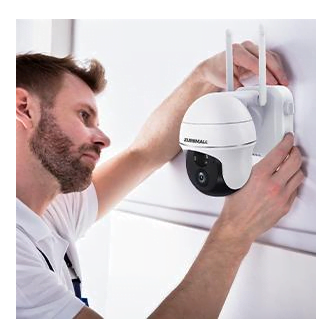 To install this wireless cam is pretty easy. The first step is to find your desired location. After it, mount your cam base to that location and hang the device with the help of anchors and screws.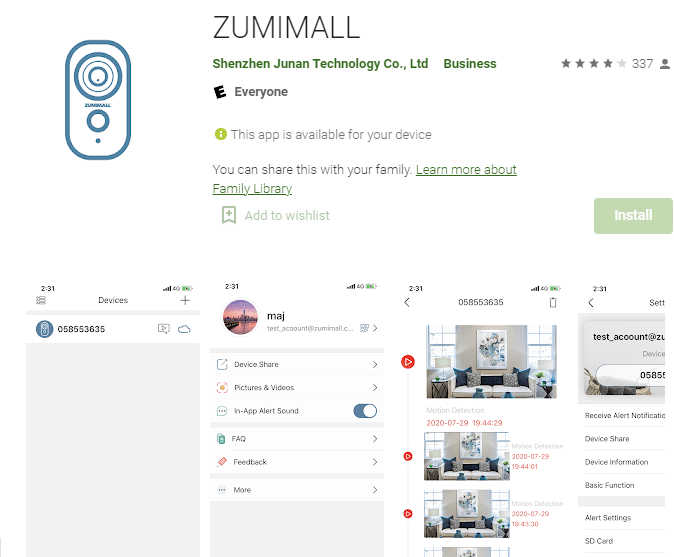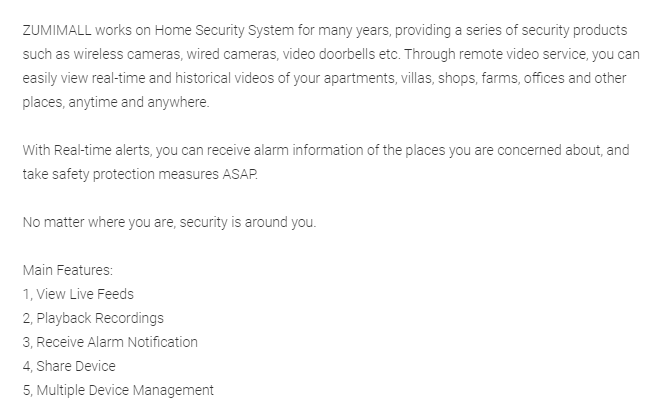 To download the app on your mobile, open the Google play store and search for "Zumimall App". Install the app, and add the device by clicking the "+" sign. Scan the QR Code, and follow the instructions. Connect the cam and monitor from any remote location.
How Have Users Found The Zumimall PTZ Cam
Johnson L from the USA says
This is one of the better companies I've noticed as their constant upgrades, product support, and customer service rivals or even beats top tier companies like Nest, GoPro, Ring, etc. Far better than Lorex which I've previously owned. Zumimall constantly updates and upgrades and I always worried about getting surveillance with legacy software but they constantly update their app more than Apple would do software updates. Which is a good thing.

Can't recommend this camera and support this kind of company, help them with your feedback and watch them implement certain features. I've bought probably over 10 units from them of different models over 5 years and have given them out as gifts to friends and family because this company creates products ahead of the market at an affordable price. HIGHLY RECOMMEND, support companies like this! Where the engineering team cares about building better products that consumers want, they are the leaders in this market. Thanks, ZumiMall.
V8 from the Us comments
This is my second zumimall cam and I will be looking to add more to my home security system. I have had their other fixed outdoor camera with a solar panel for over a year with no issues after wind, rain, snow. I decided to try this cam with the ability to pan and tilt.

It is absolutely a 360-degree camera that can see forward and backwards if you post on a stick with nothing blocking the backside. The images are crystal clear day and night with the option to choose SD or HD. For those concerned with data usage, on average – the SD runs 20KB/s and the HD runs 120KB/s. The SD is clear enough for me most of the time. 

I have a 128GB Samsung EVO SD card installed and after one entire week of the highest 30-second recording level with motion detection sensor ON it has only depleted by 1GB out of the 128 with plenty of activity. I do not have the optional solar panel charger connected to this unit and after one entire week of using the 5 power bars have only depleted by 1 bar. 

At this rate, this cam should last for months without a charge and I do not have it on any of the power-saving settings. My other fixed zumimall camera does have the solar charger attached and it remains near 100% charged since last year. I love the option to change views on this cam with the pan and tilt. 

I can use it away from home as long as my home wifi is on, no matter where I am in the world. The setup was a breeze, just connect to wifi and let it capture your cell phone app image. The app is very easy to use with an optional cloud service, which I did not subscribe to as the cam and app with SD Card is great on its own. 

I can record videos and images without the cloud service. The motion detection function will record images and videos automatically to the SD card as well as alert my phone with notifications. The app allows me to view both cameras simultaneously with the option to add additional cameras, which I will do soon! This camera is worth every penny and more!
Should I Buy It?
If you are looking for an outdoor cam that has to cover a vast area, and you want the minutest of the details, then it can be your choice. It runs totally on battery, so it is just a plug-and-play device.
If you want a cam with 2-way audio, motion detection, PIR sensors, Panning, tilting, and zooming with the cloud-based recording, then again it fits your parameter. 
A wire-free device with wifi configuration is like a cherry on the cake. You will fall for the features.
Conclusion
Zumimall PTZ wireless camera is a cam that functions on a battery. It is wire-free and wireless. That makes its installation and maintenance easy. Its multi-functional features make it very special. An outdoor covered with this cam is secured and protected. You have nothing to worry about, in the company of Zumimall PTZ.
It is my article on the zumimall ptz wireless camera. Please share your comment that how it helped you. Your opinion matters.
Thank You.