Arlo Pro 3 Camera is a renowned name in home security surveillance. It is a 'smart' IP cctv camera that is why it is a must for every smart home. As per Arlo standards, Arlo Pro 3 camera has a pretty high standard also.  
It is the successor of the Arlo Pro 2 series, which was a highly demanding IP camera. It also resembles in its function the Boavision PTZ camera. This series Keeps an eye on your home or business day and night. It covers many functions like night recording, motion, and voice sensing, sending alarms, apart from saving you from threats in just $199.99.
The make and quality are so influencing that you can not avoid it.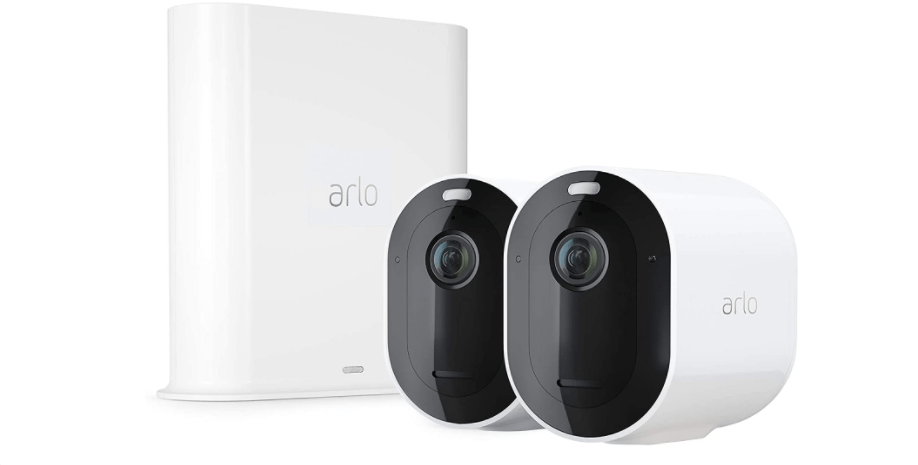 The Baseline For Buying A Smart CCTV Camera
If you want to buy a CCTV outdoor camera for your home, these are the metrics. Test the standard and know about the quality of your camera.
IP Camera- An IP camera is a digital camera that functions on the laws of Internet Protocol (IP) networks instead of analogue electric signals.
IP cameras capture in megapixels which are better versions for higher picture quality. These cameras can function independently also without NVR or DVR. Select an IP camera for home security.  
Power-over-Ethernet- In PoE technology you don't require a separate power cable and ethernet cable for each camera. It keeps the system smoother as there is a lesser number of wires. 
Resolution- With digital IP cameras, the resolution is specified by the number of pixels. When pixels are more, then the resolution is high. A high resolution means better picture quality. Always pick a high-resolution camera.

Weatherproofing- Check if the outdoor camera is compatible in stormy weather. IP66 layers are a must for cameras. It happens often that cameras develop glitches in strong weather conditions. Any good outdoor camera is weather resistant.
Infrared- Mostly, cameras have inbuilt IR LEDs or array lights fixed in them. They keep the camera light illuminating when darkness engulfs. They are a must.
Wireless & Wifi- When cameras are wireless & wifi Accessible, then no clusters of wire around and it is always easy to access them online through any router installed in the range. It gives you the freedom to monitor from any remote location.
On-board Storage- Check if cameras have a slot for an SD Card. When they are equipped with it, you can do away with an NVR. 
Warranty- Warranty and company support are important. Cameras are always installed at key points. When they go out of order, then it is a threat to security. There comes the condition of warranty or company support as handy. A good company has always customer-friendly policies.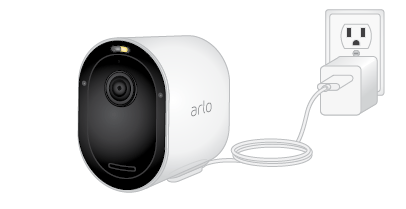 Advantages of Arlo Pro 3
The resolution quality is very good.

Zoom in to see even the minutest details.

Can see color at night.

Get a

 notification

 for threats.

Two-way audio

.

160° 

diagonal viewing angle lens 

Wire-free camera

Record videos directly on the Arlo SmartHub

The solar panel supported camera for sustained power supply

Supports

 Amazon Alexa, Google Assistant, or Apple Watch

Magnetic charging that quickly recharges the camera.
Disadvantages Of Arlo Pro 3
After

 3 months

 of initial use, person detection is chargeable

Battery discharges very fast

Have to pay for Arlo Smart Hub.

The camera is a bit costly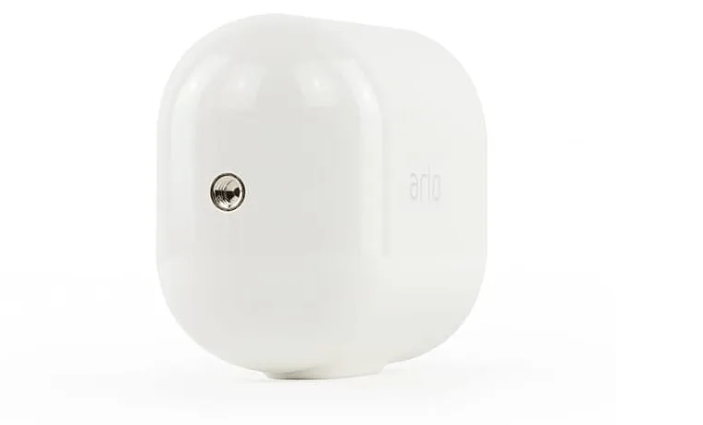 Design Of Arlo Pro 3
It is white with a partially cylindrical shape. The product LHD is 13.19 x 9.25 x 6.89 inches and it weighs 1.23pounds. It has a floodlight at the front side and a slot each for SD Card and recharging. The body is IP66 compatible.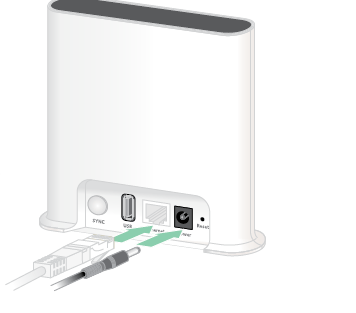 Features Of Arlo Pro 3
Its features are very rich. 
Resolution-

 It has a resolution of

 2560p

 HD,

 2k

 video which is better than the best. It has HDR attached to it for outdoor light.

160 degrees field of view-

 The field of view is the area in which the camera can detect motion. You can set the field of view to Full (110 degrees), Wide (125 degrees), or 

Super Wide

 (160 degrees).With a wide 160° diagonal viewing angle lens that has an auto image correction, reducing the fisheye effect for each field of view setting. The Full setting eliminates the fisheye effect. You can easily view bigger and wider.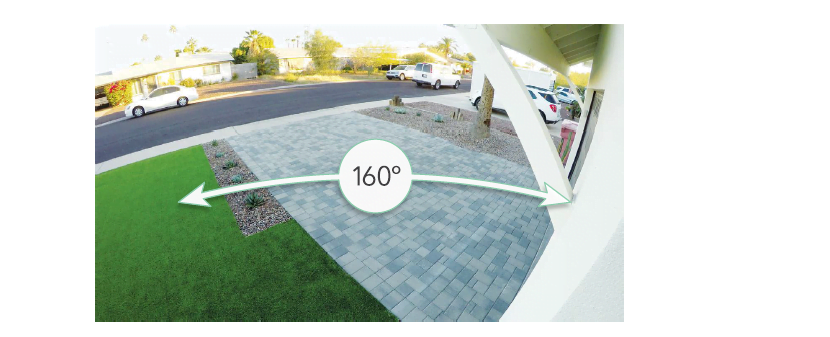 Color Night Vision-

 See features like faces or license plates in full color, even at night, with color night vision. It has infrared night vision arising from LED sensors, which appears sharp and very clear though the images are black and white.

Zoom- 

See and record video in 2K with

 HDR 

for a clearer, undistorted picture, day or night. It also auto-focuses on moving objects with clarity and detail. When you're viewing a live stream recording, Auto

 Zoom

 and Tracking lets you zoom into any area of the recording up to 

12x

. The image quality of the zoomed-in area doesn't deteriorate, allowing you to view a zoomed-in image with true 1080p video resolution.

Motion Detection- 

You can mount and aim your Arlo Pro 3 Camera in different ways to optimize the camera's ability to detect motion in specific areas. The lower two-thirds of the camera's field of view is the motion-sensitive part of the image. Aim the 

camera

 so that any motion you wish to detect appears within this part of the image. The camera can detect motion up to 25 feet. 

Two-way Audio-

  Hear and speak to visitors at your door with clear, two-way audio. With the help of the

 Arlo app

, you can communicate to the fellow on the camera side.

Recoding-

 There is a slot available for SD Card insertion. You can use an 

SD Card

 of a maximum 128GB capacity. It includes 3-months of Arlo Smart for 30-day cloud recording, advanced object detection, rich notifications, cloud activity zones, and more for free. After that, the plans start at 3 per month per camera thereafter, and that is

 chargeable.

Warranty-

 Arlo gives a 

1-year warranty plus 1 year

 extended warranty by following company norms for free. Though you can get lifetime support from Arlo.

Smart Platform Integration-

 Whether you have Amazon Alexa, Google Assistant, or Apple Watch, the Arlo Pro 3 will integrate nicely into your larger 

smart home.

Battery Life-

 Spend less time 

recharging with 6 months 

of battery life on one charge.

Powerful AI- 

Recognizes when a package is delivered and knows the difference between a human and a tree branch.

Floodlight-

 The Arlo Pro 3 has a

 floodlight

 instead of a spotlight. It functions at night when sensors catch any threat. It automatically turns on and sends notifications.

IP 66 Weatherproofing-

 It can withstand tough weather conditions. It is vandal proof. 

Magnetic Charging-

 Quickly charge your camera and easily snap the connecting 

cable

 into place.

Smart Hub-

 The

 SmartHub

 provides extended battery life and superior long-range wireless coverage, enabling hassle-free communication with other Arlo devices.
How To Install Arlo Pro 3 Camera
An Arlo Pro 3 pack has the following items. 
1 Arlo Pro 3 Camera

1 Rechargeable Battery

1 Magnetic Charging Cable

1 Wall Mount & Screw Kit

1 SmartHub

1 Ethernet Cable

1 Power Adapter

1 Quick Start Guide

1 Video Monitoring Deal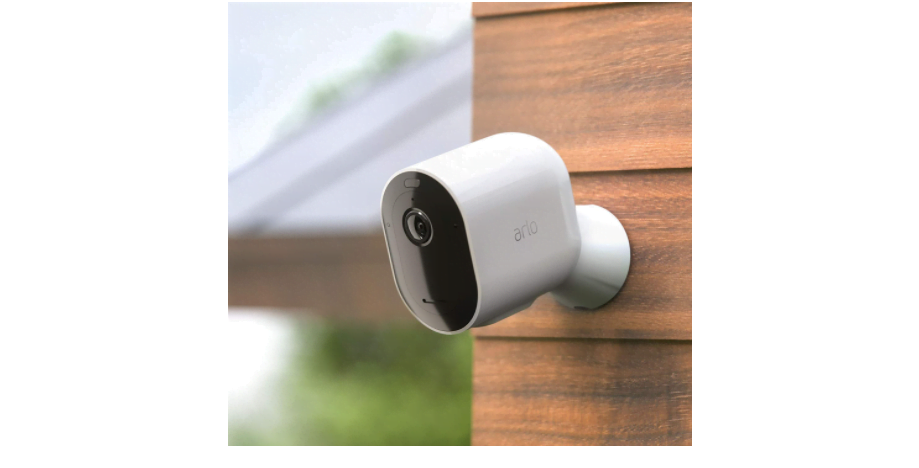 We select the location and then fix the camera on the wall, ceiling, soffit, or any other desired place with the help of the given components. Then we give power to the camera and set our location.

To install Arlo App software you have to follow these steps.
You must use the Arlo app to install and set up your SmartHub and
Arlo Pro 3 Camera. The Arlo app guides you through the setup: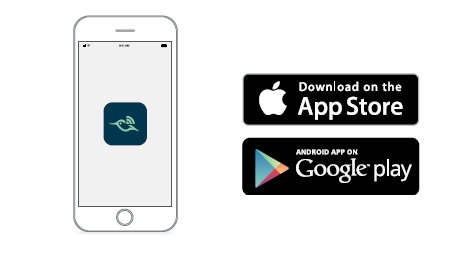 1. Create your Arlo account.
You use the same account to manage all your Arlo devices.
2. Connect the SmartHub to the Internet and add it to your
account.
3. Add each Arlo Pro 3 Camera and pair it with the SmartHub.
Once you set up your Arlo account, you can access it by using the Arlo app on a smartphone or tablet, or from a computer using a web browser. If you're using a computer, enter https://my.arlo.com/#/login in the address bar of the browser.
After installation, you can use the Arlo app to view your camera feed, customize alerts and notifications, create schedules for your cameras, and more.
What Do Users Have To Say About Arlo Pro 3 Camera?
Surfer Bob Opines that
As a longtime user of both the original Arlo and Arlo Pro, I was excited to upgrade to the Arlo Pro 3. 

After setting up everything, the range on the Arlo Pro 3 is nowhere near as good as the original Arlo or Arlo pro.

My furthest camera is my front door, it is about 100 ft away from the base. The original Arlo and Arlo pro had no problem with this. The Arlo Pro 3 would sometimes connect to the front door, most of the time it would not. So I did a side-by-side comparison with both systems setup. In every case, the Arlo pro beat out the Arlo Pro 3 in terms of operational quality. In addition, the Arlo Pro 3 uses completely new rechargeable batteries that cannot be charged in the Arlo pro charger. A BIG minus in my mind if you want to upgrade a piece of the system a little at a time. If you have an Arlo pro system, stick with it! Don't bother with this!
Tech user Suggests that
The system works ok, battery life is below average.

The reason for 1 star is that it was not clear at the time of purchase that the Arlo Pro 3 no longer supplies 7 days of free 

cloud storage

. Starting with the Arlo 3 you need to purchase a monthly subscription per camera to store 30 days of video events. That is $2.99 per camera, $36 per year per camera, so basically for the set of 3 cameras, another $100 per year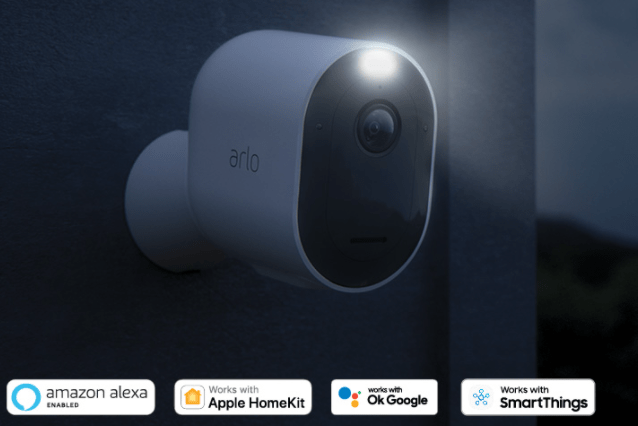 Paul D says that
I bought an Arlo pro 2 system last year, it came with 3 cameras.

I loved it and recommended it to friends. I wanted to add a 4th Camera and called Arlo, the Arlo tech recommended adding an Arlo Pro 3 camera and stated it would work perfectly with my Arlo Pro 2 system.

It was very simple to install it and it has been working perfectly, however it is now 3 months since it has been installed and Arlo contacted me and said I must pay $10 a month to have this camera working!!!!!!!

I assumed the Arlo tech would have told me it was only free for 3 months and that it does not come with the 7-day free cloud storage.

The main reason why I went with Arlo was it did not have a monthly fee.

Now I do not know what to do, buy an Arlo Pro 2 camera and try to sell the Pro 3 camera or just pay $10 per month.

So buyer beware!!!!!!!!!!!!!!!!!!!! Do not buy an Arlo Pro 3 camera!!!!!!!!!!!!!!!!!!!!!!!!!!!!!!!!!!!!!!!!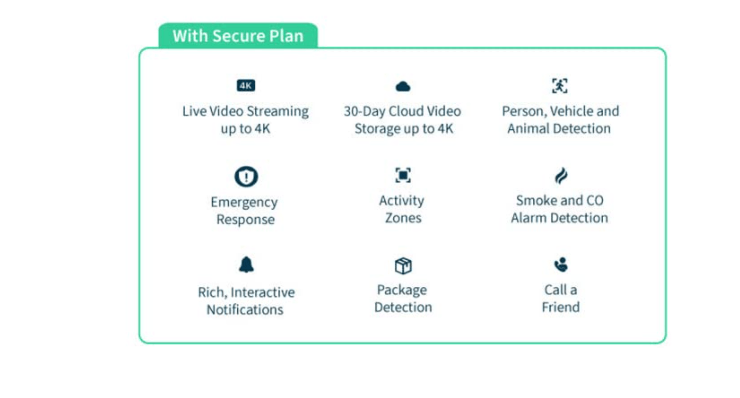 Should I Buy This camera?
If you are already an Arlo camera user and you have a base station then this camera is very useful to you. But if you don't have a base hub then after 3 months of free cloud recording, you will have to purchase a plan to continue for your monthly recording. That is a needless expense.
If you can incur that expense then the Arlo Pro 3 is worth its value. It is very good in quality.
Conclusion
It is a high-standard camera with sharp sensors, floodlight, very high resolution, superb night vision, color images in the dark, separate motion/voice/human/vehicle detection, etc. The camera is second to none but with a little high pricing. Design is attractive and company support is excellent. If you purchase their base hub then you will enjoy it utmost.