Eufy Security SoloCam L20 is an ultra-bright cam. Its unique feature is that it emits a bright light on the moving object. When it is complete darkness in the night, then it becomes difficult for the suspect to hide. 
It has a strong artificial intelligence(AI), so a false alarm is almost non-existential. It has a 6700mAh battery attached to it. It lasts for 4 months after full recharge. 
The cam has a unique feature that you can designate a special zone as an alert zone in your cam settings. Whenever any movement happens in that zone, the device alerts you. 
The design of the cam is very beautiful along with its functions. And it costs you only $149.99. 
[Camera review- AMICCOM -Z-5 New Standalone]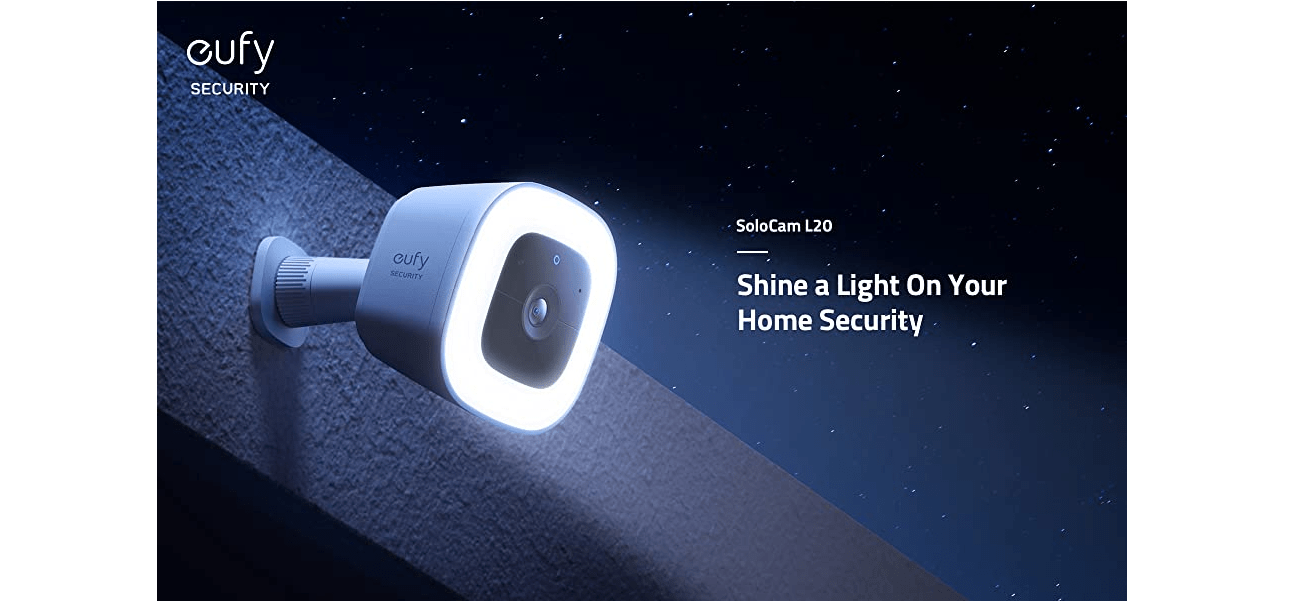 Buying Guide For A Smart Camera
The buying guide is given to help you decide the cam.
Resolution– It tells about the picture quality. High resolution means good picture quality, and a low resolution means bad picture quality. A camera with a resolution of 1080P is considered to be a good device. 
IP Protocols– Make sure that your appliance supports the ONVIF or RTSP protocols. It makes your device compatible with other types of equipment.
Power-over-Ethernet– It is a very effective technology. Data and power both flow through the same cable. It saves our time and minimizes rates of fault.
Waterproofing– Check if your device can withstand tough weather conditions or not. Look for its ingress protection type. 
Night-Vision– Check the night vision of your camera. Know the state of your infrared light, spotlight, or floodlight. 
Recording– Most cams are having SD Card slots. Look for it and its capacity. These days all advanced devices are having Cloud recordings as well.
Wifi– Check that your device is wifi enabled or not. A wireless device is smoother in functioning and requires lesser maintenance.
Warranty– It tells about the company policy and product maintenance.
[Camera Review: xMarto BC3 2K Outdoor Camera]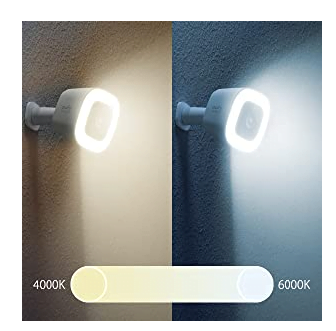 Advantages
 Ultra-bright 600-lumen spotlight

SoloCam L20's advanced

color night vision

Protecting Your Privacy

 On-device AI for nabbing the suspect

Capture Every Detail

 6700mAh battery

Turn Up the Brightness

Custom Security zone

Crystal-clear

 1080p

 resolution

Instant alert anywhere

Sound & Alarm

Supports Alexa & Google Assistant
Disadvantages
The price is on the higher side

Doesn't support 5Ghz wifi
Unboxing
Camera 1pcs

Mounting Bracket 1pcs

USB Cable 1pcs

Plastic Anchors

Installation Screws

User Manual
Design
It is a box-shaped cam that has dimensions of 4.53 x 3.15 x 4.53 inches and weighs around 1.21 pounds. On the front side of the device, there is a lens, ultra-bright 600-lumen spotlight, and a sensor point is given. On the tail end of it, there are slots available for SD cards, lion batteries, and a reset point. 
Features Of Eufy Security SoloCam L20 Outdoor Camera 
Following are the features of it.
A Bright Idea for Your Home– The ultra-bright 600-lumen spotlight switches on as soon as motion is detected, shining a light on any unwanted guests.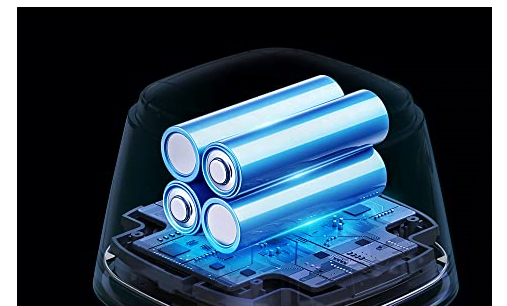 Your Eye in the Dark– See every detail of what's happening outside when night falls with SoloCam L20's advanced color night vision.
Protecting Your Privacy– 8GB of secure local storage protected by 265-bit military-grade encryption keeps your records out of the hands of digital thieves.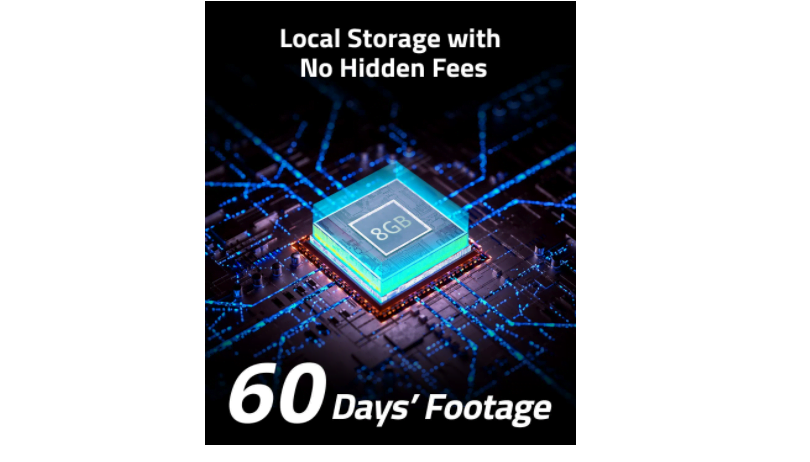 Essential Alerts Only– The on-device AI only notifies you when people are detected, reducing false alerts triggered by passing animals or swaying tree branches.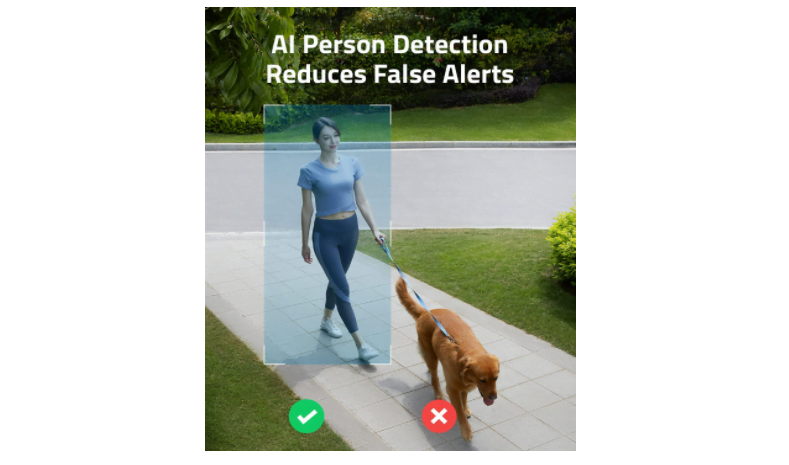 Capture Every Detail– Record comings and goings in crystal-clear 1080p resolution.
No Monthly Fees– Your privacy is something that the company values as much as you do. That keeps them very secure. 
Power To Protect– Solocam L20's built-in 6700mAh battery gives you 120 days of security on a single charge. 
Turn Up The Brightness– Want to avoid waking up the whole neighborhood? Adjust the color and brightness of the 600-lumen spotlight to find your ideal setup.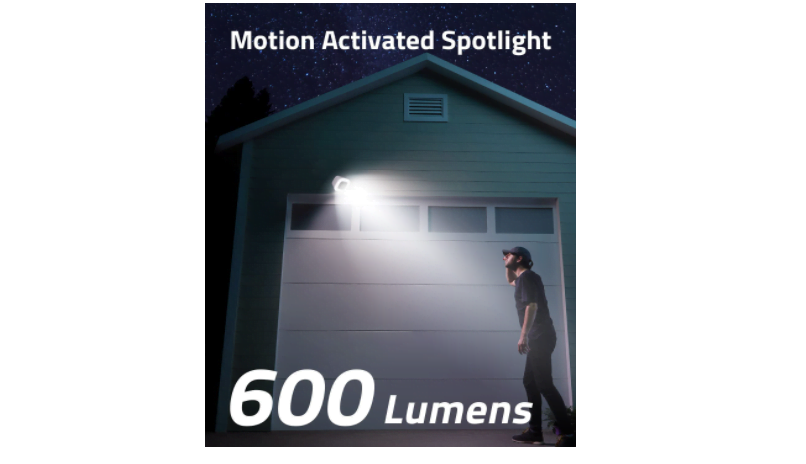 Respond In Real-Time– Talk directly to anyone passing by the camera via the 2-way audio.
Your Security Zones– By setting your smart detection zones, SoloCam L20 will only alert you when movement is detected within the designated area.
You Get Every Detail– See exactly who's there and what they're doing in crystal-clear 1080p resolution.
Instant Alert– Get notified of what's happening right from your phone. If SoloCam L20 detects someone approaching, you'll immediately be alerted via the eufy Security app.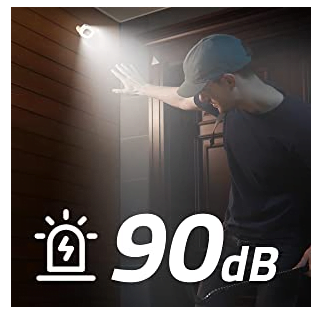 Sound The Alarm– Spot an uninvited guest peeping through your windows? Activate the 90dB siren and flashing spotlight to scare them off for good.
Waterproofing– Solocam L20- IP67 professional outdoor wifi residential security cam withstands temperature ranges from -4°F to 122°F, which means this security cam is strong enough to work under rough weather like a storm and snowy weather.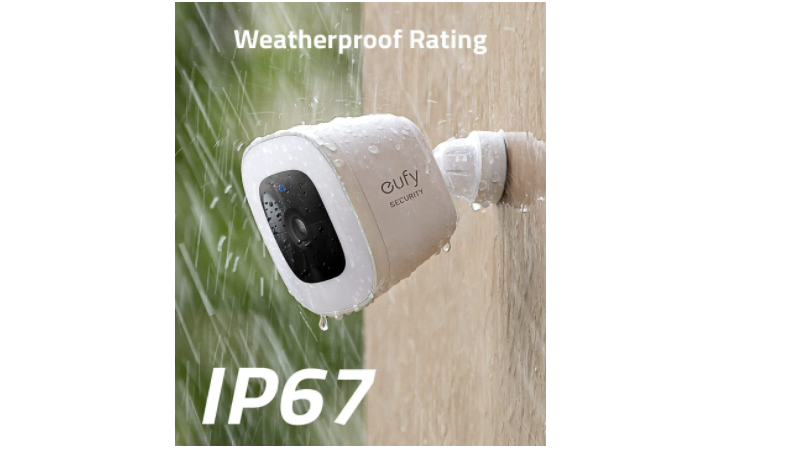 WiFi– The wireless outdoor security cam works perfectly when connected 2.4GHz wifi (2.4GHz wifi network only, not for 5.0GHz).
Resolution– High-resolution images in 1080p resolution, and combined a wide lens to cover more spaces even in the pitch dark with a night vision distance. With image processing technology, provide you crisp and clear videos up to 1920*1080 and make your view.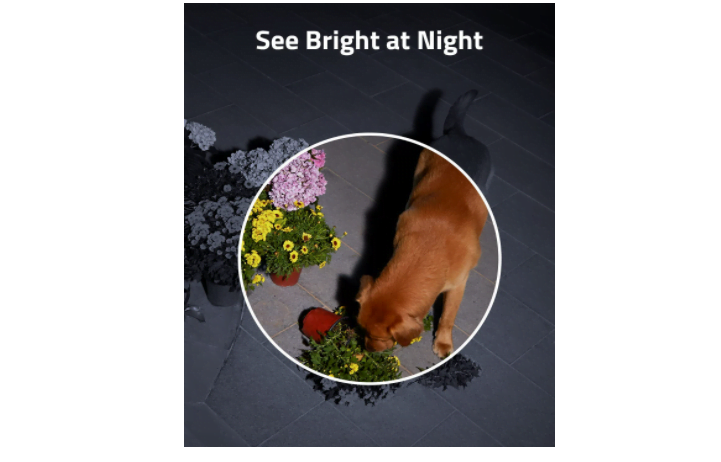 Two-Way Audio– It allows you to communicate with welcomed guests, and a deterrent alarm can get rid of unwanted guests.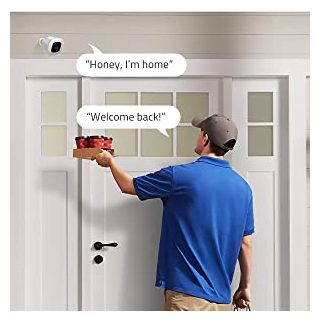 Responsive and advanced microphone with a built-in anti-noise filter for a clear 2-way Audio experience. Store all of your 24/7 recorded security surveillance footage for further verification. 
Video Storage– 2 Months Usage, 8GB EMMC
How to Install?
It is very easy to install. Since this cam is battery-powered, you don't need to lay wire for it. When there are not the hassles of wiring then your work becomes easier. 
You finalize your location for installation and fix the cam base on the wall, soffit, attic, or any other base. Then fit the cam on that base.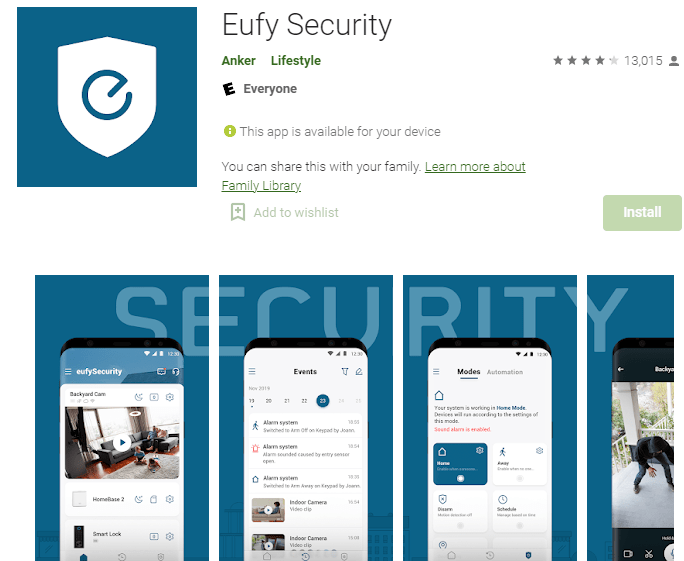 To install the app on your mobile, open the Google play store and download "Eufy security App". After downloading it, scan the QR Code
and add the device.
Users' Feedback     
PRSTL from the US says that
The cam works as designed can't find any flaws in the cam and the software works well also so no problems there, however, the cam is heavy and it tends to overpower the supplied bracket. I found that the cam keeps drifting no matter how much I tightened the ball joint. The desired angle cannot be maintained which became very annoying, so I had to send it back for a refund. It still deserves a 5-star review, maybe I just got a bad bracket.
Neal M Naydo shares that
I've been looking for a quality cam with a motion light to mount on a tree near my driveway. This package fits the build!

This unit features a LED glow ring around the cam, which can be adjusted through the app. This ring of light provides enough light in complete darkness to provide an excellent recorded image. Fortunately or unfortunately, I've been catching several coyotes prowling up and down my driveway. However, by increasing the linens of the ring of light, the coyotes seem to be deterred now from progressing up my driveway.

As a bonus, it provides adequate light for those people taking evening strolls through the neighborhood through normally dark streets.

The recorded cam image, along with detection zone capabilities minimizes false triggers and notifications.

Set up is quick and easy and like all other Eufy products, the quality is superb!
Should I Buy It?
If you want to install this cam in an outdoor/indoor location that is highly sensitive, then this is the right choice. It illuminates blue lights on any threat. It gives you security through access control, 2-way audio, and security zones. You are secured and protected under its services.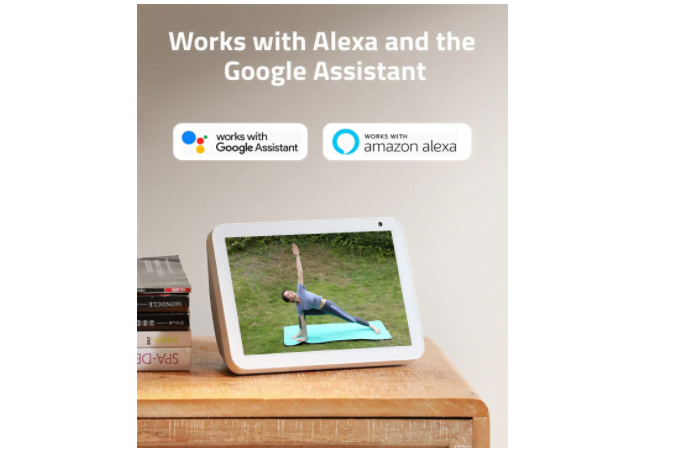 Conclusion
Eufy security Solocam L20 is a battery-driven device that can be installed at any place. It is IP67 compatible, so inclement weather is not any problem for the cam. The alarm system, instant alert system, and high resolution of the device make it the favorite of many. 
The recording is preserved at the server, and the company provides this facility without any additional fee. It is a very sophisticated cam with all the surveillance features in it. You may not need it, but you can't ignore it.
Eufy Security SoloCam L20 Outdoor Camera review is for you. How did you rate it? Please let us know through your comments in the comment section.