Best CCTV Surveillance Cameras
Hello, friends today we will talk about the Top 11 best CCTV Surveillance Cameras And Their Specifications.
There is so many CCTV Surveillance system supplier in the market which provides you with a specific CCTV surveillance system according to your need. Sometimes users do not know what kind of CCTV Surveillance system they required. In that case, a professional of CCTV Surveillance is needed who can suggest them for a specific CCTV Surveillance system.
In general, we suggest some good quality CCTV surveillance cameras based on our experience and research. The CCTV Surveillance system industry has a huge amount of products are available. Some kind of CCTV camera specific for home purposes and industrial part is different from those CCTV cameras. So the requirement has differed depends on requirement but some kind CCTV cameras can be used for both industrial and home purpose as well. Here we mentioned some CCTV cameras below. Before we start we try to define the CCTV Surveillance system below.
What is Surveillance?
Surveillance means 'to observe something' also known as the continuous observation of place, person or an object. An ongoing systematic selection analysis construction and distribution of data regarding a theft relation. A surveillance system is generally used to monitor some specific areas.
Historically surveillance is used for monitoring infectious diseases.
CCTV stand for closed-circuit television and commonly known as surveillance it is a specific system of closed-circuit cameras to observe or monitor a definite area for security purpose. CCTV technology was developed by German scientists. History of CCTV System
What kind of cable is used for CCTV?
It depends on what kind of CCTV surveillance system is there. In general, there are two types of cable being used in CCTV surveillance systems. One is a network cable and another one 3+1 cable with a video cable.
A coaxial cable is often called RG 59 or RG 6 cable and the network cable is often referred to as the CAT 5 and CAT 6 cables.
The important thing is that the cable you use transmits the signal to the DVR, the quality and resolution is not the purpose of the cable its a purpose of the condition of the cable. The CAT 6 cable has become very famous among all of their cables.
If the distance of your DVR from the camera is about 200 feet then you can use CAT 5 cable but the distance is more than 200 feet (about 300 feet) then you must have use CAT 6 cable.
Why is the CCTV Surveillance system important?
One simple answer is, To record activities for evidence. CCTV Surveillance system is commonly used to monitor and secure the premises. The presence of it decreases the chance of theft and crime.
Popular CCTV surveillance system suppliers.
There is so many CCTV surveillance system available in the market. 
1. Hikvision DS-2CD2085FWD-I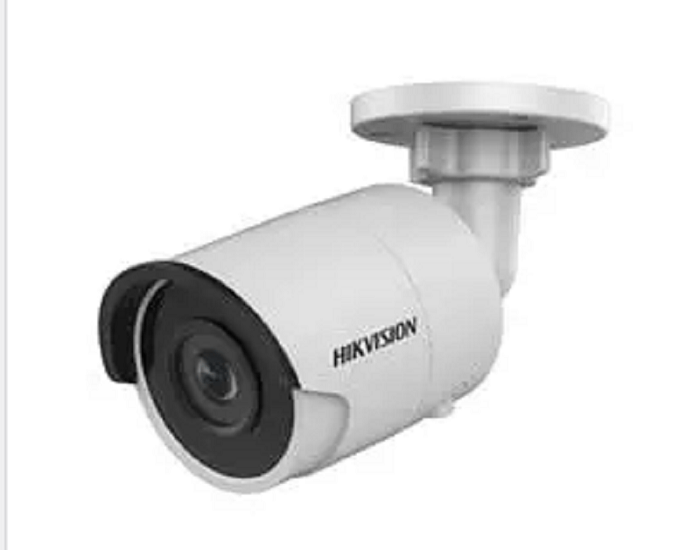 8 MP Network Bullet Camera
• Up to 8-megapixel high resolution

• Max. 3840 × 2160@20fps

• 2.8 mm/4 mm/6 mm/8 mm/12 mm fixed lens, optional

• H.265, H.265+, H.264+, H.264

•120dB Wide Dynamic Range

• 3D Digital Noise Reduction

• DC12V & PoE (802.3af)

• IR range: up to 30 m

• Support on-board storage, up to 128 GB

• IP67
2. 
H.View 8.0mp IP Camera,8 Megapixel Super HD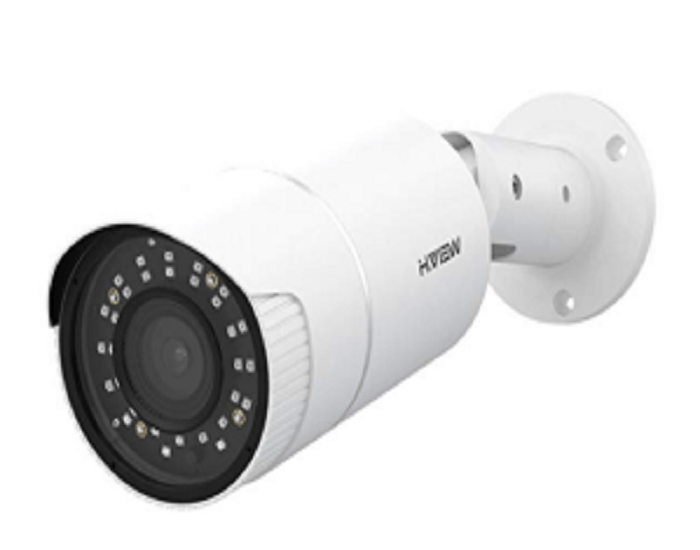 Image Sensor: 8M pixel, CMOS

Resolution Range: 8MP 3840*2160, 5MP 3072 x 1728, 4MP 2592 x 1520, 3MP 2048×1536, 2.1MP 1920 x 1080, 1.3MP 1280×960, 1MP 1280 x 720

Lens: 2.8mm-12mm @ ƒ/1.6, horizontal coverage: 5°~110°

Compression: H.265, H.264, MJPEG

Motion Detection: Yes

Email Alarm and APP notification with Snap-shoot: Yes

Power Supply: DC12V, PoE (802.3af)

Browser: All

Night Vision: Up to 140ft (Depends on the Environment)

Waterproof: IP67

Rated- Protocol: RTSP, RTP, SMTP, IPv4/IPv6, HTTP, HTTPS, TCP/IP, UDP, UPnP, ICMP, IGMP, , NTP, DHCP, DNS, PPPOE, DDNS, FTP, IP Filter, QoS

Onvif Support List: Digital WatchDog, Blue Iris, iSpy, Milestone, Sighthound Video, SecuritySpy, Synology, QNap
3. TVT TD-9453M2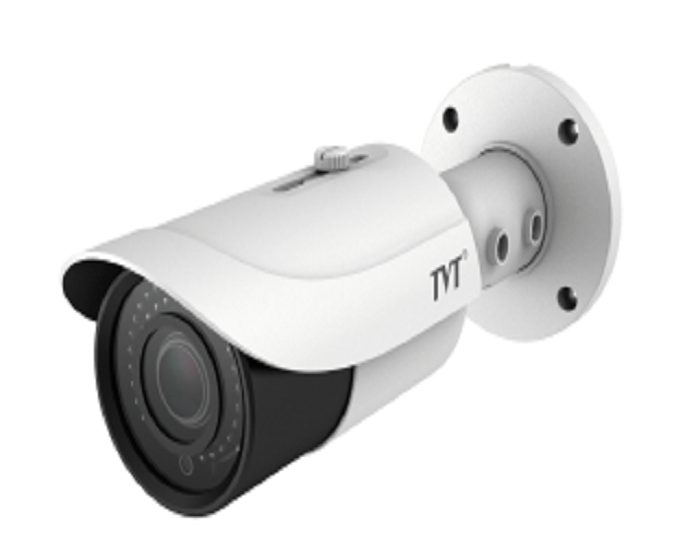 The TVT TD-9453M2 is a network IR waterproof bullet camera is the best security system for the weatherproof and rainy environment condition.
H.265 main profile video compression technology, high compression ratio, stable stream control

5MP ( 2592 × 1944 ) full real-time coding

Max. resolution: 2592 × 1944

ICR auto switch, true day/night

30 ~ 50m IR night view distance

3D DNR, DWDR

Support 8 ROI coding

One gigabit ethernet network port, 10M / 100M / 1000M self-adaptive

Support SD card local storage, up to 128GB

CVBS local video, two-way audio and PoE power supply

smartphone, iPad, remote monitoring

Support P2P

Three streams Support
4. Bosch FLEXIDOME IP dynamic 7000 RD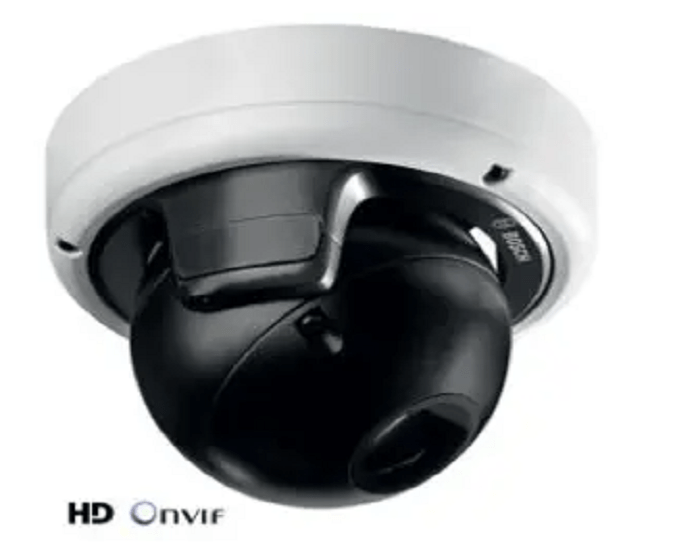 BOSCH has introduced a new product Bosch FLEXIDOME IP dynamic 7000 RD which is outdoor as well as IK with a 10 rated flexy dome 360 and 180 panoramic views single image in 12 megapixels with IVA and EVA separately. 
One of the very good features of the product is using 2 megapixels 1080p and also 5 and 6 megapixels on 1080p recodings.
| | |
| --- | --- |
| | |
| Power Supply | 24 VAC 50/60 Hz 12 VDC  Power-over-Ethernet 48 VDC nominal |
| Current Consumption | 1 A (12 VDC) 0.8 A (24 VAC) 0.3 A (PoE 48 VDC) |
| Power Consumption | 12 W |
| PoE | IEEE 802.3af (802.3at Type 1) |
| Sensor | |
| Type | 1/3‑inch CMOS HD |
| Pixels | 2048 x 1536 (3MP) |
| Video streams | |
| Video compression | H.264 (ISO/IEC 14496-10); M- JPEG, JPEG |
| Streaming | Multiple configurable streams in H.264 and M-JPEG, configurable frame rate and bandwidth. Regions of Interest (ROI) |
| Overall IP Delay | Min. 120 ms, Max. 240 ms |
| GOP structure | IP, IBP, IBBP |
| Encoding interval | 1 to 30 (25) ips |
| Resolutions (H x V) | |
5. D-link DCS-F4614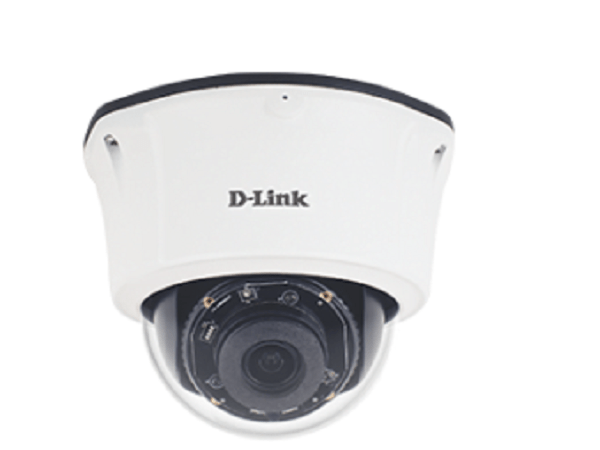 The 4 megapixels D-link DCS-F4614 has a full HD day and night outdoor dome weatherproof POE network camera. It is powered using POE or power over ethernet with a compatible switch via a 12 volt DC adapter.
The camera feature of the 4 megapixels camera is a CMOS sensor for resolution up to 2048*1536 pixels 
4MP Full HD Camera

2592 X 1520 @30fps

IR Range up to 15m

Outdoor application – IP66

Corridor mode

Smart de-fog

Region of Interest

SD/SDHC/SDXC Slot, max 128GB

Alarm Port

IK-10
6. Samsung CCTV Surveillance Camera SNV 7080R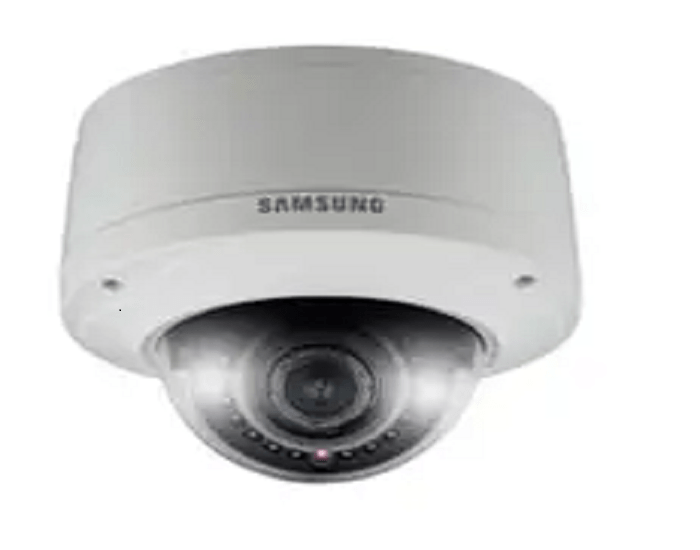 Samsung introduces a very new camera SNV 7080R  which is very good in image quality as well as it is weatherproof. It has a maximum of 2048*1536 pixels resolution with full HD 1080p. The night vision of the camera is also very good having IR LEDs length of 25M.
Max. 3M (2048 x 1536) resolution

16 : 9 Full HD (1080p) display support

3 ~ 8.5mm (2.8x) motorized varifocal lens

Built-in IR LED (15ea), viewable length of 25m

H.264 / MJPEG dual codec and multiple streaming

Full HD WDR

Smart Compression (ROI encoding)

IP66 Grade (Waterproof)
7. Watchnet XVI-21MP-4X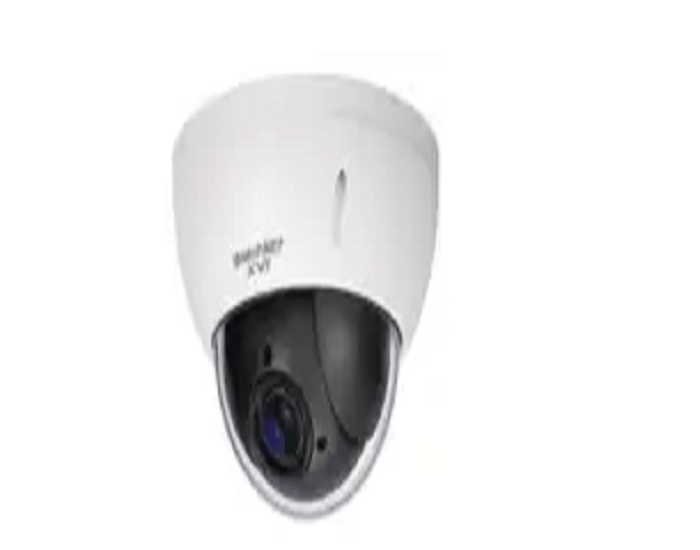 1/2.8″ 2.1MP HD CMOS image sensor

D-WDR, Day/Night (ICR), DNR (2D&3D), Auto iris, Autofocus, AWB,

AGC, BLC

Max. 25/30fps@1080P, 50/60fps@720P resolution

2.7mm – 11mm lens

Max 100°/s pan speed

IP67, IK10, DC12V

Up to 255 presets, 8 tour

OSD Menu, control over coaxial cable

CVI Compatible Camera
8. TVT TD-9557E2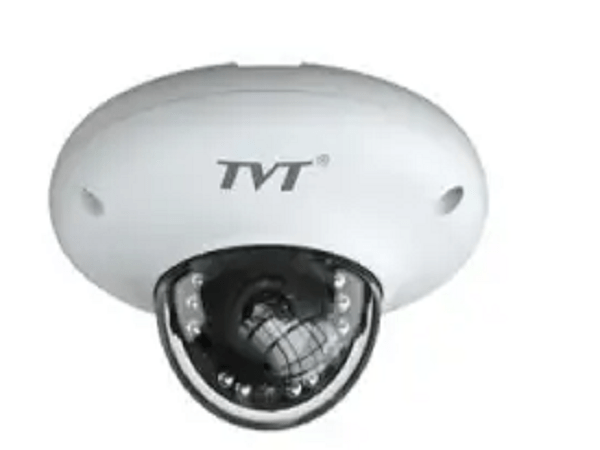 5MP (2590×1944) full-time coding

Max. resolution: 2590×1944

ICR auto switch, true day/night

10m IR night view distance

3D DNR, physical WDR

Smart analysis includes object removal, line crossing detection and intrusion detection, etc.

ROI coding

Support CVBS video output and PoE power supply

One MIC IN and one built-in sound pick-up

Support hardware reset

 smartphone, iPad, remote monitoring

 P2P Support

Three streams Support
9. Netgear Arlo Pro 2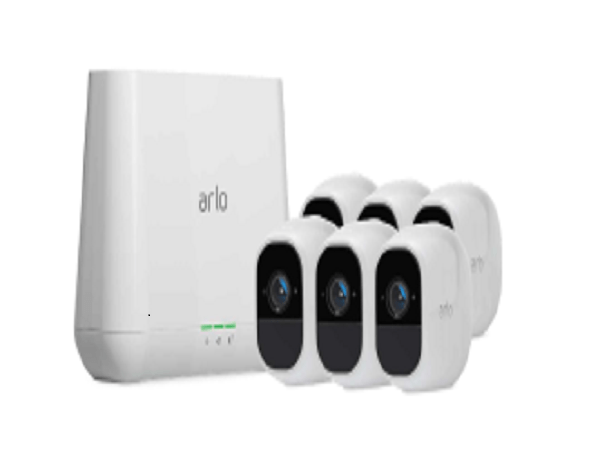 Netgear Arlo Pro 2 is the world number one selling DIY home security camera system. One of the biggest updates of this camera is now shooting on 1080p the image quality will surprise you. And also you can set the activity zone in which you can select the area that you want to detect for the motion sensor.
The biggest thing about these cameras is that you don't need to run the wiring so you don't need a professional to come and install the set-up of your camera.
Free and Secure Cloud Storage
The free Arlo Basic subscription plan lets you add up to 5 Arlo cameras and gives you access to recordings from the past 7 days*.
For more information on 7 days of Free Cloud Recordings, please visit the official website.
1080p HD Quality

Sound and Advanced Motion Detection

Activity Zones Highlight

Optional 24/7 CVR

3-second Look Back

Flexible Powering Options

Weather-Resistant

Rechargeable Battery

2-Way Audio

Night Vision

Free Cloud Storage

Local Backup Storage

Smart Security Siren

Plays Well with Others
10. Panasonic PI-SPW401DL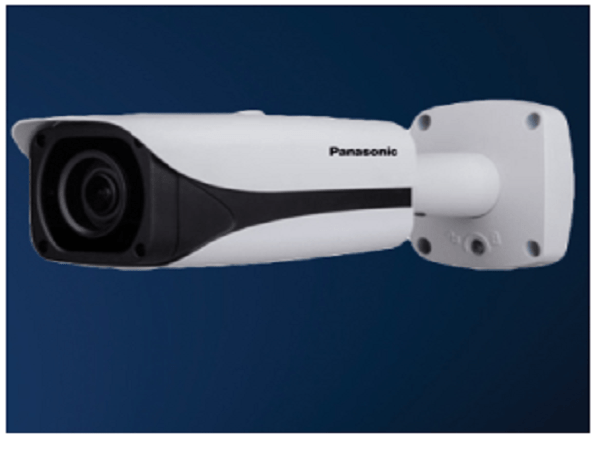 1/3" 4Megapixel progressive scan CMOS

2.7mm~12mm Motorized Lens

H.265 & H.264 dual-stream encoding

25/30fps@4MP

WDR(120dB), Day/Night(ICR), 3D-DNR, AWB, AGC, BLC, HLC

Multiple network monitoring: Web viewer, CMS(PVMS) & Smart Phone(PMOB)

Max. IR LEDs Length 50m

Ip67, SD Card, PoE
11. Cp plus CP-UNC-EE40-M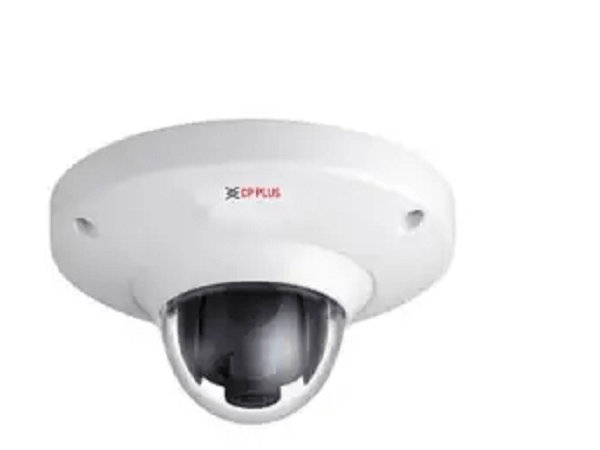 CP plus is one of the major brands that have more specific products in which CP-UNC-EE40M is an advanced camera.
1/3″ 4Megapixel progressive scan Image Sensor

H.264 & MJPEG dual-stream encoding

Max15fps@4M and 25/30fps@1080P

Day/Night(electronic), 3D-DNR, AWB, AGC, BLC

Multiple adjust mode: original image, panorama, double panorama, 1 3 modes, single-window EPtz, 4 window split model

1.18mm fixed lens

Supports PoE, IK10, SD Card

Mobile Software: iCMOB, gCMOB

CMS Software: KVMS Pro, vOptimus Pro
We hope the above list is useful for you. Please also share your experience with CCTV Surveillance Industry and comment on us.
 THANK YOU.